Clients with real estate portfolios holding fire on expansion plans in light of a potential interest rate hike on January 17, says advisor Victor Godinho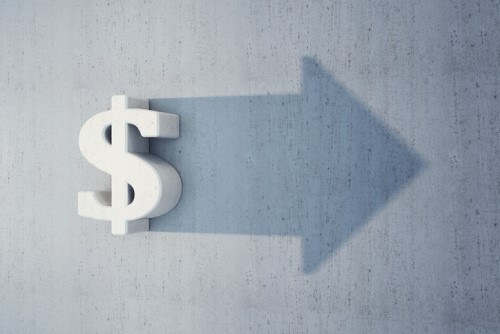 The odds are shortening on the Bank of Canada hiking interest rates by another quarter point on January 17, causing some investors to take stock.

Victor Godinho, managing partner and wealth advisor at Kismet Wealth Group Corp, has a client base that's focused on real estate. He says the increase, while expected, will result in a definite wait-and-see period as investors get their head around its impact in conjunction with the B20 mortgage changes.

Growing speculation about a rise was fuelled further yesterday by the latest quarterly release of the Business Outlook survey, which pointed to optimism among Canadian companies and the preceding announcement on low unemployment, which at 5.7% is at its lowest since the 1970s.

Godinho said: "Part of our business is focused on real estate and a lot of our clients hold a lot of investment properties or are looking to expand their portfolio. So changes in the mortgage rules, the B20, as well as increases in interest rates ... we project a pricing squeeze or tightening.

"A lot of our clients who are higher in the cash positions are now aggressively looking at the market to see how the next two to three months unfold, with all the new rules being implemented, to see how the dust settles. They will also analyse the stats coming out of Toronto because that's where they are looking at purchasing."

He added: "The return of real estate investments right now is looking to yield a little better and provide a little better capital preservation."

Godinho believes that uncertainty in his firm's client base at the volatility of the market means many are opting to sit on their cash and wait for an opportunity rather than chase anything in particular.

He said: "A lot of our clients are taking their reins back, holding on to their cash, and we're scanning the market for an opportunity to deploy it in the first quarter or the beginning of the second quarter."

Overall, Godinho thinks a rise in interest rates, along with the recent increase in the minimum wage, presents a number of issues for the real estate market and smaller businesses respectively.

He said: "I think we are going to see a lot of compression in that sense, relative to the buyers who were on the brink of purchasing and going back into the rental pool. And I think employment, with the new minimum wage hike, [means] a lot of small businesses that are potentially in their first, second, third year that started to scale will look to hold back their growth strategy now.

"It was rolled out in the budget earlier, but there was not enough time for a lot of businesses to address that in their books and their financials.

"We might see an increase in unemployment from that, from a lot of smaller-to-medium-sized businesses that no longer can hold the same amount of employees on their payroll that they were. So I see that shifting the buying power of individuals in the marketplace as well."


Related stories:
Inside a portfolio manager's 2018 investment strategy
What's next for interest rates in Canada?