Canadians are putting more importance on their ability to maintain their standard of living in retirement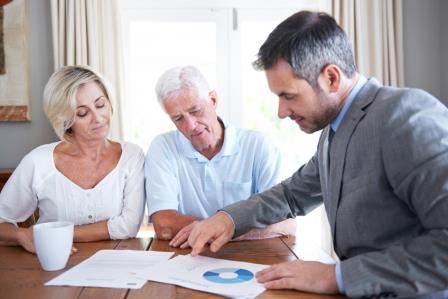 A new study from Greenwald and Associates suggests Canadians, less confident that they could maintain their standard of living in retirement, are becoming more interested in guaranteed lifetime income.
The firm's 2018 Canadian Guaranteed Lifetime Income Study (GLIS) was based on interviews with 1,003 pre-retirees and retirees aged 55-75; all respondents had over $100,000 in investable assets. It found that just 45% of Canadians are highly confident that they will be able to maintain their standard of living in retirement until they reach their life expectancy of 85 years old. Meanwhile, 29% of respondents were not confident they would be able to reach that goal.
When asked to consider if they were to live five years beyond 85, the number of Canadians who weren't confident rose to 46%. And living up to 95 years of age would lead to an expected decline in standard of living for 58%.
The top retirement concerns included retirement savings not keeping pace with inflation (48%); low interest rates (47%); not earning as much as possible on investments (46%); losing money during stock-market downturns; not being able to afford long-term care expenses (45%); outliving savings (43%); and not having money for an emergency (43%).
The study also found 80% of Canadians rate guaranteed lifetime income as a highly valuable supplement to government-sponsored retirement plans; the figure was 20% higher than that documented in the first Canadian GLIS conducted in 2015.
Two-thirds of respondents highlighted protection against longevity, peace of mind, and making it easier to budget as positives of guaranteed-income products. Meanwhile, between 40% and 50% of respondents cited drawbacks or risks such as limited access to money, not getting all their money back, having difficulty in understanding the products, seeing too many terms and conditions, and cost.
The study also found varying levels of awareness of guaranteed lifetime income products among Canadians. There was a significant lack of familiarity with segregated funds for guaranteed lifetime income (67% unfamiliar), as well as income annuities (41% unfamiliar). Meanwhile, 74% were familiar with GICS, term deposits, and Guaranteed Interest Annuities, and 73% were familiar with mutual funds.
Among respondents who have spoken with an advisor about retirement income, 44% said they discussed taking a constant percentage of savings as income; income annuities (27%) and segregated funds (16%) were also brought up as sources of guaranteed income. Among those who hadn't talked with advisors about retirement-income strategies, 40% said they'd be interested in income annuities and segregated funds.