Millennials have different spending priorities – including fitness, and digital, and education – says index provider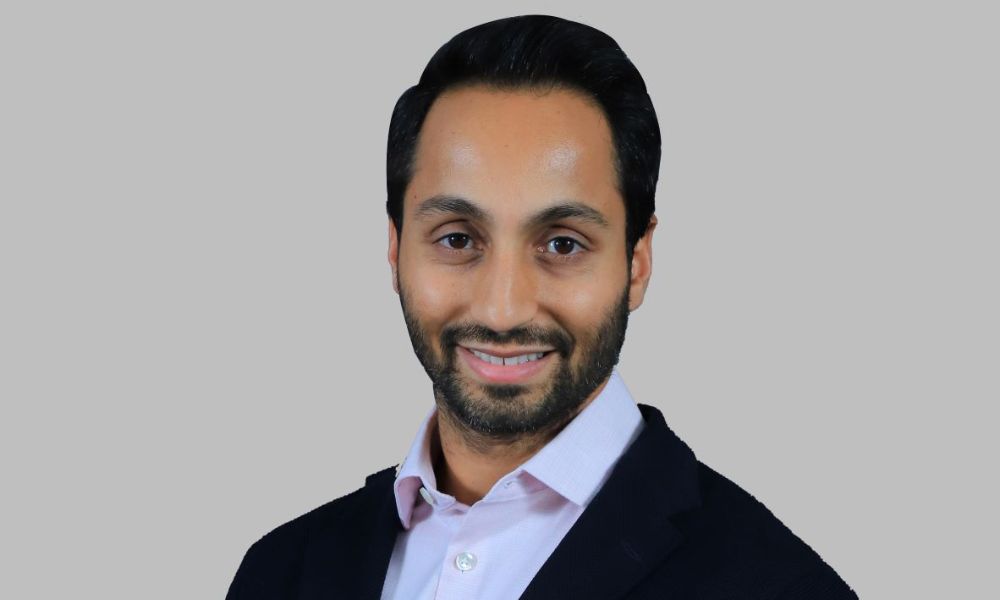 If you're looking for a new investment field, you should consider millennials because they are the biggest demographic, and will soon be the wealthiest, impacting many companies, says one index provider.
"Millennials now are 27% of the global population," Rahul Sen Sharma, managing partner at Indxx, told Wealth Professional. "Most of them live in Asia with about 385 million of them living in India, which is more than the overall population of the U.S. and Canada combined.
"They're also the largest population group in the U.S., as of 2022, and it's continuing to grow as more immigrants come in. So, they are, by far, the largest generation in the world, especially as other generations, like the baby boomer generation, shrinks, and they're expected to continue to grow. The millennial population in the U.S. is going to peak at around 75 million people in 2033. Even by 2050, millennials are still going to be the largest generation in the U.S.
Sen Sharma said millennials, born between 1980 and 2000, are also the most educated generation, especially in the U.S. They've also grown up during the digital transformation and environmental movement, which includes the rise of environmental, social, and governance (ESG) funds.
They also have a lot of money and spend it differently than other generations and will soon receive a huge transfer of wealth as their baby boomer elders die. Sen Sharma said estimates differ, but it's expected that $30 to $60 trillion of wealth will pass from the baby boomer generation to the millennials in the next decade, which is the largest generational wealth transfer in history.
"You're going to have the millennial generation being the wealthiest generation in the United States at the end of this period," said Sen Sharma. "They're going to have the most money to spend, and what you're going to see is that the way they spend it is very different. Millennials tend to focus on things like travel, fitness, digital, and education."
Statistics show that millennials are travelling more than prior generations. Consequently, they're spending money on public companies, like Airbnb and booking.com, which allow them to travel more easily.
They are also more focused on health and fitness, gym memberships, healthier eating, and healthier lifestyles than prior generations. So, that's impacting, health, and health lifestyle companies.
"Millennials are also more tech-savvy than prior generations and spend considerably more time engaged in online activities," he added. "As a result, you're seeing a massive growth in online platforms – gaming, as well as things like online banking. Millennials are much more open to using non-traditional banking ad lending companies, including public companies that are out there."
They're also streaming more, so companies like Netflix and Disney Plus are seeing growth driven by this demographic, especially since millennials grew up watching Disney content and still consume a lot, along with their children.
"The research shows that 65% of millennials are subscribed to between two and four streaming services and older millennials, who have more money, are even more likely to have additional platforms," said Sen Sharma.
He said millennials are spending about $600 billion a year on these key areas in the U.S. But, they're also spending it on cleaner transportation, education, ESGs and alternative forms of financing, including online lending, decentralized finance, and virtual currencies.
"They're taking on more debt with the easy availability of credit and being willing to lever up more to spend what they want, knowing they're going to get that generational transfer of wealth in the coming decades," he said.
Millennials also comprise more than half of U.S. online purchases, and that network more than doubled during the pandemic – climbing from 4.5 trillion in 2020 to 9 trillion in 2022.
So, why should advisors care about how millennials are spending their money?
First, it's helpful to know what's happening with this demographic, especially if they want to appeal to it as clients during the wealth transfer that's about to make them the wealthiest generation.
Second, this is a growth area for advisors' client investments. Indxx has been offering a millennial thematic index since 2016 to capture how this demographic's spending patterns. That includes apparel, food, social entertainment, travel, mobility, education, financial services, investing, health, and fitness. A Global X ETF track the index, which now contains about $120 million and has had a 17% annualized return since 2016, including the recent market pullback.
"This generation is the largest generation and it's growing in the U.S. It's soon going to be the wealthiest generation, and it spends its money on very different funding categories. So, we've tried to target that with this index," said Sen Sharma, noting the index includes Apple, Uber, Netflix, Meta, Airbnb, and eBay. "I think the audience for that index is anyone who is interested in gaining exposure to these different spending categories that millennials are focused on.
"So, if investors are interested in a long-term growth strategy, this is a very different index."