Silicon Valley firm targets independent advisors with new bond technology platform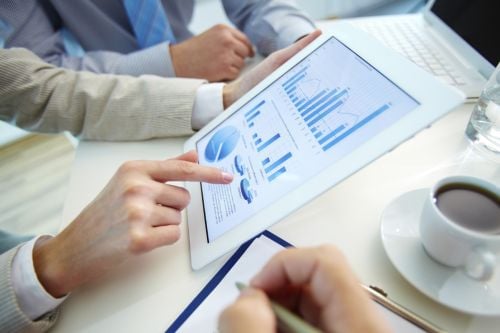 Bond Navigator, a new technology platform, launches today with the aim of steering advisors through the choppy waters of fixed income.

Silicon Valley firm 280 CapMarkets believes its cloud-based application will help independent advisors procure, source and select bonds, with the added assistance of its expert institutional trading desk.

Chief executive officer Gurinder S. Ahluwalia said that, for an independent, getting the best deal in the broad universe of individual securities is challenging. He believes Bond Navigator's ability to contextualise the market and the desk's ability to execute orders will enable them to meet advisors' needs.

He said: "An advisor can log on to our portal and enter their client's needs – e.g. my client lives in California, they are looking for a 2% yield, a coupon of 4%, minimum lot size of $100,000 - and they'll get not only outputs from that but they'll get that contextualised.

"That's important. For example, if I come to you and say this Picasso is $5 million, that's interesting but you don't really know – unless you're an artist – whether that is good or bad pricing. Even if you are an artist, you don't know whether that's a good or bad price relative to the market."

The Bond Navigator took two years to come to fruition after the initial idea was crystalized and after getting its broker licence seven months ago, 280 Cap Markets has processed $1.4 billion in trade volume.

With huge respect for the other technology in the market, Ahluwalia, who has more than a decade of experience in wealth management, thought the bond market was brimming with potential.

He said: "Because of the idiosyncrasies, the difficulty and the expertise that's required … it's a hard problem and that's why we went after it. It's exciting and here we are delivering that promise. It's fun."

The Bond Navigator's features include a map that illustrates the location of issuers, real-time new offering and bid/wanted alerts, as well as a watch list so advisors can monitor bond pricing changes.

For Ahluwalia, however, it's the ability of his team to execute and improve an order that really sets them apart.

He said: "We're not executing the order blindly. We're looking at the order, or client information they are giving us, and we are saying, is this the exact bond you want or do you want something [else] from this issuer?

"Depending on what they give us, they may give us a little latitude to work that trade and do better for them. So, in many ways we are providing them with a limit order on the website in terms of the portal and then we go out and work that. And when we do better for them, it's money in their pocket and their client's pocket, and there's a thrill."

He added that the level of trade volume the company has already handled puts them in a strong position.

"We're not planting a victory flag but I share that number because when I get an order from an advisor for 230,000 pieces, we are tucking that into a much broader context. We're not hand-waving, saying 'heh, anyone want to sell me 250 because as soon as you do that, the seller knows you're a committed buyer and they've got you. The trick is to not be that. We're a market-maker, we're able to take positions."


Related stories:
Inside a portfolio manager's 2018 investment strategy
What's next for interest rates in Canada?