Aside from changing its investment strategy, the firm is adding active currency management and cutting management fees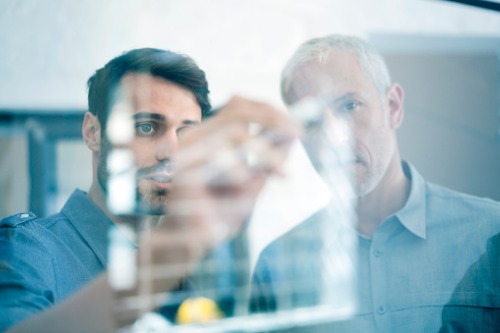 Shortly after Franklin Templeton Investments Canada launched its first liquid alternative fund, the firm has announced enhancements to the Franklin Strategic Income fund, which it expects will add significant value for investors.
"For Canadians looking for exposure to global fixed income, Franklin Strategic Income Fund provides diversified exposure across fixed income markets, while maintaining its attractive level of income," said Franklin Templeton Investments Canada President and CEO Duane Green.
"To provide a more tailored investment experience for our clients, from a Canadian perspective, we are implementing active currency management by the Franklin Bissett fixed income team, in addition to reducing exposure to high-yield investments, to achieve lower overall fund volatility."
Focused on providing diversified exposure across global fixed-income markets, the fund's high-yield holdings will be capped at 40% of total assets starting on April 22. This will result in increased emphasis on investment-grade opportunities across the fixed-income sectors in which the fund currently invests. The move may also help reduce volatility while keeping income at an attractive level for investors.
The strategy change also differentiates the Franklin Strategic Income Fund from the Franklin High Income Fund, which is focused more on high-yield corporate bond investments.
Beginning on the same date, the fund will move on from its passive currency hedging strategy, which utilizes a 100% hedge overlay. Instead, the Calgary-based Franklin Bissett fixed income team will step in to actively manage a portion of the fund's foreign currency exposure based on their outlook of the Canadian dollar relative to the US dollar.
Management fee reductions have also been announced for the fund. Effective April 1, management fees for series A and F will be lowered by five basis points; those for series PA, PF, and O will be lowered by 10.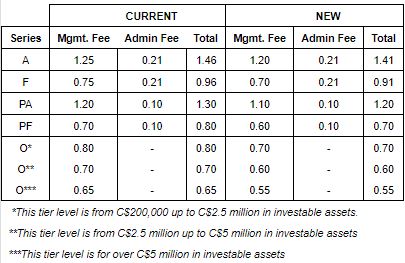 The fund's risk rating has also recently changed from "low to medium risk" to "low" risk.
The portfolio management and investment process for the fund has not changed. Sonal Desai, EVP, chief investment officer and portfolio manager, Roger Bayston, EVP, director and portfolio manager, and Patricia O'Connor, VP and portfolio manager, Franklin Templeton Fixed Income Group, will continue to run the fund.
The Franklin Strategic Income Fund will also continue to leverage Franklin Templeton's global fixed income platform, combining top-down and bottom-up perspectives to be enhanced with more active currency management.