U.S. central bank unveils latest step in aggressive campaign against historic inflation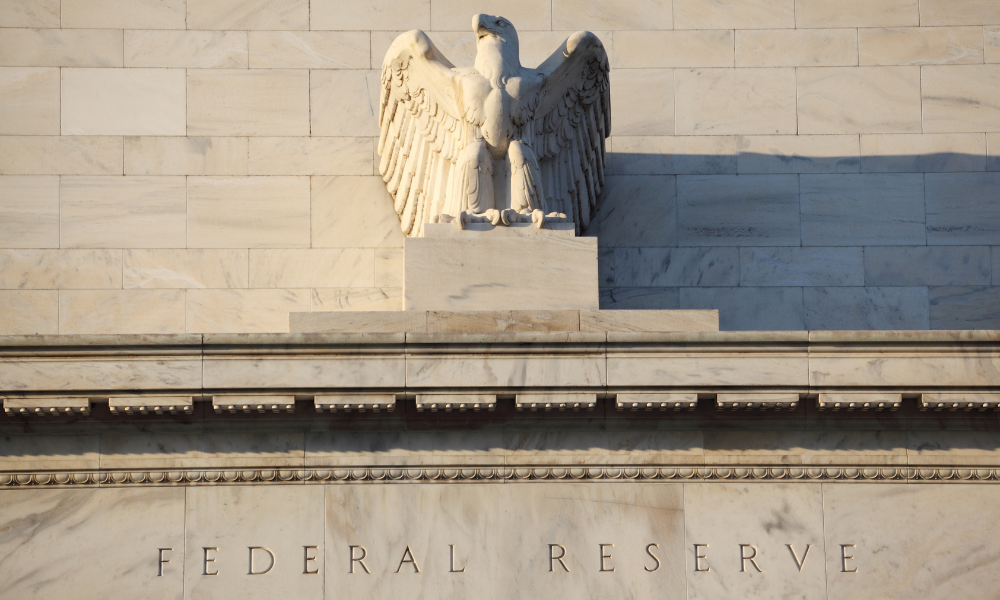 The Federal Reserve has raised interest rates by 75 basis points, the steepest hike in nearly 30 years, bringing its policy rate up to 1.5%.
"Overall economic activity appears to have picked up after edging down in the first quarter. Job gains have been robust in recent months, and the unemployment rate has remained low," the central bank said in a statement unveiling its decision. "Inflation remains elevated, reflecting supply and demand imbalances related to the pandemic, higher energy prices, and broader price pressures."
The Fed's interest rate announcement is firmly in line with market expectations of increased tightening from the central bank. It has also commenced its plans for an accelerated quantitative tightening process, kicking off the reduction of its $8.5-trillion balance sheet mere months after it stopped bond purchases in March this year.
Inflation is looming large in investors' minds, with annual inflation hitting 8.6% in May – a forty-year high – based on the Bureau of Labor Statistics' CPI reading unveiled on Friday. The most recent surge in prices was driven by increases in costs of food, gas, and energy. Shelter costs, which represent about a third of the CPI, rose at its fastest 12-month pace in 31 years.
Fears of an aggressive response to white-hot inflation from the Fed have created a tense atmosphere over the past couple of days, which included a global rout in stocks and the S&P 500 descending into bear market territory. Fixed income markets haven't been spared as investors have retreated quickly from government bonds following last week's surprisingly elevated inflation reading.
In making its decision, the central bank cited the "the invasion [of Ukraine by Russia] and related events," which it said "are creating additional upward pressure on inflation and are weighing on global economic activity.
"COVID-related lockdowns in China are likely to exacerbate supply chain disruptions," it added. "The Committee is highly attentive to inflation risks."