Fund unitholders can expect lower costs, series terminations, and a name change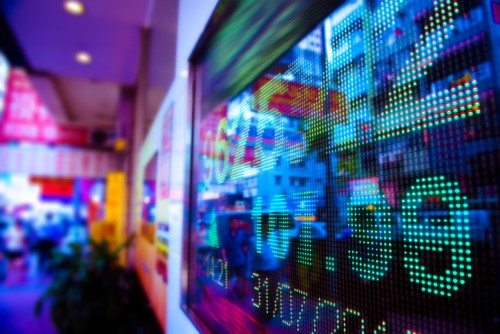 Franklin Templeton Canada has announced that it will be making changes to its Franklin Bissett fixed income funds.
"Many Canadians are looking for fixed income investments, which can provide stability in their portfolios, especially during market volatility," said Franklin Templeton Canada President and CEO Duane Green. "Managed by Franklin Bissett's fixed income team in Calgary, these funds provide investors with active management of fixed income investments, now with lower fees."
The firm has announced reductions for series A, F, PA, and PF units effective July 8, as well as series O fee reductions effective July 1: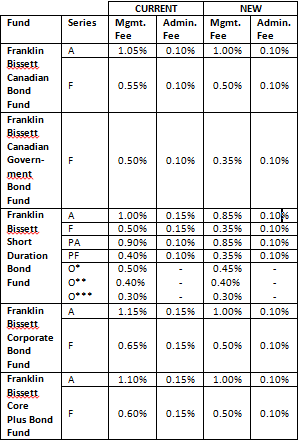 *From C$200,000 up to C$2.5 million in investable assets.
**From C$2.5 million up to C$5 million in investable assets.
***For over C$5 million in investable assets.
Other changes are also to be applied to series PA and PF of the Franklin Bissett fixed income funds, including:
Closing to new investments and final automatic switches, effective July 5;
Closing to all existing investments, effective September 27;
Termination of series PA and PF with automatic switches into series A and F, respectively, effective October 4. Existing low-load funds, DSC schedules, and systematic plans will also carry over.
The firm also clarified that the Franklin Bissett Short Duration Bond Fund is the new name applied to the former Franklin Bissett Canadian Short Bond Fund as of June 10. The change reflects a change in name only, and not in the fund's investment objectives, strategies, or portfolio management team.
"Franklin Bissett Short Duration Bond Fund will continue to seek high current income and preservation of capital by investing primarily in Canadian fixed-income securities including Canadian federal and provincial government bonds, corporate bonds, debentures and short-term notes," the firm clarified.