Treasury rates drop up to 38 basis points in early trading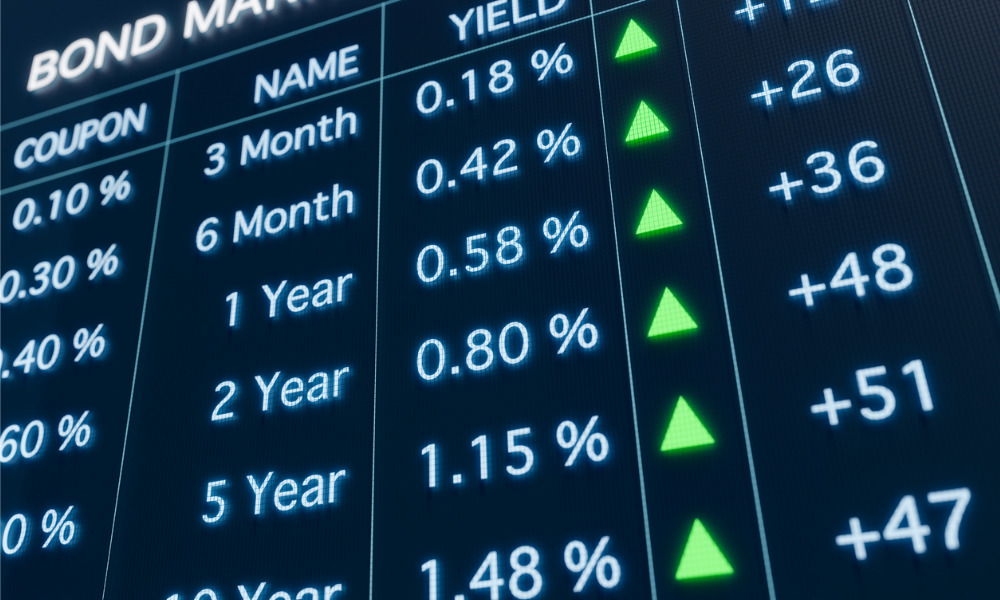 Bond traders are betting that the US Federal Reserve will implement rate cuts later this year, with expectations of a drop of around 100 basis points in the central bank's policy rate from its anticipated peak in May.
This repricing has occurred as short-end US interest rates plunged amid ongoing concerns about banks, including Credit Suisse Group AG. The two-year Treasury rate dropped as much as 38 basis points to 3.875%, close to its lows from the prior day.
According to Bloomberg and CME, swaps are pricing in a full point of Fed cuts between the expected May peak and year-end. The expected peak for the Federal Reserve policy rate is around 4.76%, with the March contract pricing in around a one-in-two chance of a single quarter-point hike for next week's policy meeting. The expected year-end rate is around 3.67%, which is over a percentage point lower than the expected peak.
Priya Misra, Global Head of Rates Strategy at TD Securities, told Bloomberg, "The market is pricing in a Fed that might be forced to hike into a recession and thus will have to quickly turn around and cut. Anticipating a reversal in June is too soon, but the market is pricing in the risk of widespread tightening in financial conditions."
The repricing occurred in early New York trading as a flight-to-quality swept through short-dated Treasuries, spurred by steep declines for European stocks and US equity index futures. The catalyst was the latest slump in Credit Suisse Group AG shares after a top shareholder ruled out additional assistance to the Swiss bank.
Mixed economic data in the US morning gave pricing a further push, with a gauge of producer prices coming in slower than anticipated and a measure of New York manufacturing looking weak.
Whatever the outlook for the US banking sector, Canadian banks see the disarray over the border as an opportunity. Bank of Montreal (BMO) has reportedly circulated a marketing presentation, obtained by The Globe and Mail, that emphasizes the bank's size and safety in comparison to U.S. banks.
The presentation also features a suite of BMO products targeted at venture capital firms and tech companies.
Meanwhile, Royal Bank of Canada and Canadian Imperial Bank of Commerce, both of which have significant technology banking divisions, have also indicated their willingness to assist companies that previously banked with Silicon Valley Bank and are seeking a new financial institution.
According to industry sources, however, both banks are taking a subtle approach to avoid appearing to be benefiting from a rival's suffering.