Fixed income chief believes Governor will cite trade tensions as a reason to stay pat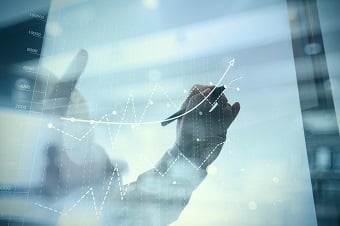 Ironically for a speech focused on the Bank of Canada's efforts to improve transparency, Governor Stephen Poloz gave nothing away.
Investors hoping for hints about whether a July interest-rate hike was on the cards were left disappointed as Poloz in a speech yesterday cited the "litany of things we simply do not know" in the current volatile economic environment.
There was, however, an indication of the factors that may influence the decision, with the escalating tariff tensions with the United States and the housing market at the forefront of his mind.
Aubrey Basdeo, head of fixed income at BlackRock Canada, agreed that the heightened macro uncertainty around trade will be the "real swing factor" for the next rate announcement on July 11 and that he would not be surprised if the BoC resisted the urge to follow the US's expected hike.
He said: "The bank's forecast was 2.3% for Q2; we're not going to get there, but the reason we are not going to get there has to do with more temporary factors than structural things.
"When you look at the labour market, it's very tight. Wages are picking up so the fundamental demand story for Canada remains healthy. The issue that they have to contemplate is the heightened uncertainty around trade tension … and I would not be surprised for the bank to call an audible and use that as the reason."
Basdeo said that the US Federal Reserve is on track to increase rates twice more this year, barring any surprises that President Donald Trump's tweets translate into something tangible and escalate into a real trade war.
Nevertheless, he said that the US is driving the playbook and that for an investor it's all about resiliency, given that risk assets have cheapened and there has been an asymmetric response by the market to good and bad news.
He said investors should be "thinking about portfolio construction and buttressing it against some of the potential shocks".
He added: "There is no timeline for this to be resolved. It could be next week, it could be a month, it could be six months from now. The playbook is being driven clearly by the US, so while we're still dealing with this against the backdrop of what we think is reasonably good global growth which Canada can benefit from, you have to acknowledge the playbook has changed somewhat and I think the bank is going to use that to take a pass on July 11."
Related stories:
Managers expect rates to peak around 3%
Managing risk around central banks' interest rate calls