In the second part of her robo-hybrid assessment, Accenture Wealth Management's Kendra Thompson says 2018 could be an exciting and challenging time for the industry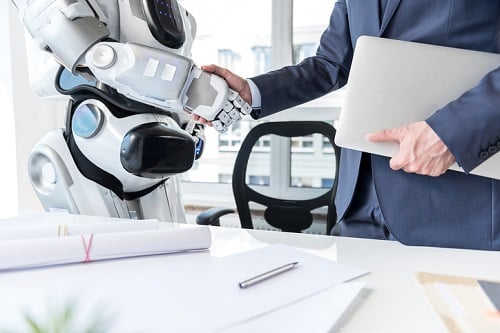 Getting advisors up to speed with robo wealth management will be a priority for firms in 2018.
That's the view of Kendra Thompson, Managing Director of Accenture's Wealth Management, who believes that a vital part of the hybrid robo-human value proposition is ensuring staff are digitally savvy.
As firms ramp up efforts to embrace technology, she says training will be a substantial commitment.
"Over the next year or so I am expecting more investment in the capabilities that underpin and scale wealth management incumbents," she said.
"So, for instance, many of the initial robo launches have been really tied to asset allocation, bundled ETFs and those kinds of things. I think what you are going to find is that as incumbents get serious about digital wealth management, one of the places they are going to direct capital is into shoring up their advisors and ensuring they are able to navigate within the construct of a rich digital experience.
"We are seeing a lot of investment there which may not look like 'Robo buildout' but actually is a very big part of building hybrid and getting the right tool set, getting the platform there so your advisors are benefiting from the same kind of Artificial Intelligence and the same kind of scale that you are trying to build direct to clients."
Thompson also warned that resistance from advisors is futile and that the change is an exciting, if sometimes challenging, time for the industry.
She said: "I would say that anyone who is resisting rich digital experience in wealth management will find themselves very quickly out of sync with their competitors, with their clients and certainly not be in a growth position.
"That said, for those sitting on top of mostly boomer books that are mostly in a stable state and are focused on retirement in the next five years, I would say don't get in the way of those around you trying to transform and focus on monetising quickly before those who would typically buy or help you monetise your book are no longer interested."
Thompson expects the banks to have a big say in the rollout of robo-human hybrids in the coming year and compared it to a game of capture the flag, with different companies making different moves to incorporate Fintech.
She said: "I certainly expect to see some stronger banking wealth management integrated wealth value propositions launching. So right now it's been mostly investment examples but getting something that ties together savings, credit and simple investment products; I expect to see that proliferation of more sophisticated advisor experiences. And certainly I expect to see one of the big five make a pretty big bed on hybrid."
Related stories:
'Robo change tied to retirement of boomer advisors'
Inside Canada's robo-revolution