A new gender-diversity strategy is gaining investors' attention, but one expert still sees risks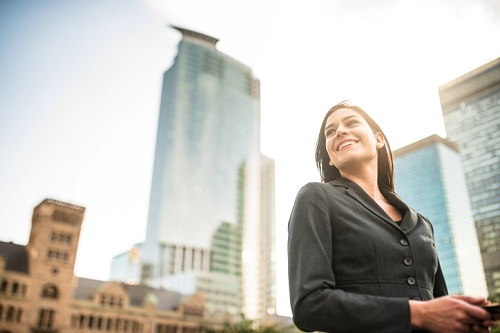 The new RBC Vision Women's Leadership MSCI Canada Index ETF, which focuses on women's leadership in Canada, has been turning investors' heads. Collecting inflows of US$77.4 million from its launch through Friday, according to Bloomberg, it's the third gender-diversity ETF in Canada and focuses only on domestic companies.
That domestic focus could be the appeal behind the early interest from investors, said Frame Global Asset Management President and CEO Deborah Frame. Aside from that, a $100-million contribution from OMERS has likely bolstered its credibility.
"Gender diversity not only makes sense from a social perspective, it makes sense from a business and investment outcome perspective as well," Frame said in an interview with ETFTrends.com. She cited MSCI's most recent report looking at women on boards, which suggests that diversity boosts the growth in employee productivity that results from strong talent management practices.
And while the focus on Canada could reflect home-country bias, a broad section of Canadian investors could benefit from Canada's progressive view on moving toward improved diversity.
"The opportunity to isolate Canadian companies who have moved toward this goal allows investors to uniquely benefit from the anticipated better outcomes for these companies in a single investment vehicle," Frame said.
However, the movement toward increased female inclusion in Canada's boards and executive suites is still ongoing, as reflected by significant under-representations in information technology, healthcare, consumer staples, and consumer discretionary when compared to other countries. Frame also noted that the TSX's concentration in energy, materials, and financials increases its volatility as an index; the top-heaviness of the Canadian market, which has 36% of its capitalization in the top ten stocks, is an aggravating factor.
"But history has demonstrated that in relative terms, regardless of the country, that companies that demonstrate a commitment to gender diversity have better investment outcomes than companies that do not," she said.
Related stories: