The race to zero-fee ETFs has ground to a halt as investors re-weigh the value of finer-tuned strategies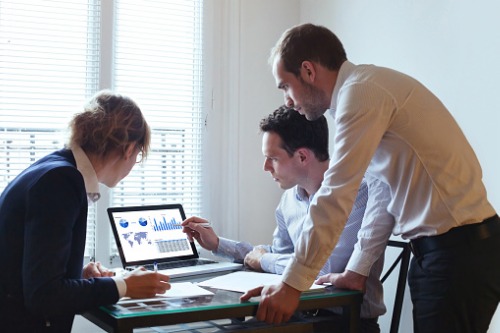 When Fidelity Investments announced its first zero-fee mutual funds last summer, it was arguably the shot heard around the investment-fund world. Some suggested the products were too good to be true, and others thought the firm was setting itself up as a loss leader. But generally, it was seen as a major tipping point.
Fast forward a few months, and the excitement around low-fee funds has become significantly more tempered. A new report from Morningstar showed that prices for index funds investing in large US companies barely moved in 2018; in some categories, investors even paid higher fees.
"Quite frankly, I think all of the fee wars that were going on, it's all stopped," BlackRock President Robert Kapito said at a recent conference, as reported in the Wall Street Journal. "[W]e've now figured out…this is the appropriate fee that they're willing to pay."
According to the Journal, BlackRock saw record fourth-quarter inflows from its iShares ETFs. That's despite the fact that their last major price cuts, which lowered costs on 11 funds, happened eight months ago.
It's worth emphasizing that price declines have largely stalled in the passive space. Morningstar's figures show that other areas, such as active funds, bond funds, and emerging-market strategies, continue to see fee cuts. Trade commissions and fees for financial advice are also under pressure.
The appeal of low-cost index funds has persisted among investors, according to Morningstar, because they have raised more money after fees than their active competition since 2010. The competition for investor dollars has led to a war on costs in the passive space, with the cheapest ETFs charging as little as 30 cents in annual costs for every $1,000 invested.
But now, on the same year that the father of passive investing passed away, the industry is seeing a flatlining in passive-fund fees. Investors are approaching a point where cheap is cheap enough; according to Shawn McNinch, head of global ETF product and sales at Brown Brothers Harriman, they are now willing to pay a reasonable price for more sophisticated strategies brought by newer entrants into the market.
"As people stop obsessing over fees they're coming to realize that what matters most is portfolio construction," said Ben Johnson, director of fund research for Morningstar.
Wei Ke, a pricing strategist for Simon Kucher & Partners, said that investor psychology plays a role in the shift. Because the passive fund industry has successfully branded itself as the low-cost option, consumers are already convinced that passive funds are a good deal; they're more willing to pay within a certain low-cost ball park, effectively removing the burden of ruthless fee-cutting from asset managers' shoulders.
"It's like Walmart branding 'Everyday Low Prices,'" Ke said. "Once you know that psychologically, you stop doing the hard work of comparison shopping."
Follow WP on Facebook, LinkedIn and Twitter