Capital Group assesses the year so far and believes equity markets have been given permission to fly higher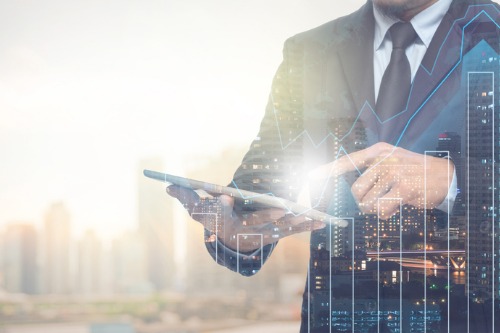 The expansion has been handed an extra innings and the markets permission to fly higher, according to Capital Group's mid-year outlook.
The US Federal's Reserve's decision to stop raising interest rates has prompted investors to conclude that rates will be kept steady this year, with some even anticipating a cut amid slowing global growth. The Bank of Canada, of course, has followed the Fed in light of a weakening economy.
Equity markets were further boosted by the ECB indicating that negative rates would remain in place through the end of 2019, while China ramped up its stimulus efforts and Japan forged ahead with its massive and long-running asset purchase program.
The report stated: "These moves helped to fuel a powerful first-quarter rally in global equities. Technology and consumer tech stocks led the way, including Apple, Microsoft and Amazon. A setback in US-China trade talks tempered equity gains somewhat, but from a monetary policy standpoint, the stage has been set for potentially solid returns ahead. At the very least, central banks aren't expected to get in the way."
With lower-for-longer rates extending the cycle, solid earnings growth and appreciating stocks could feature in the second half of the year, although Capital Group did warn that late-cycle conditions are mounting and that this lengthened runway provides a chance to prepare for a tougher environment down the road.
Darrell Spence, US economist at Capital Group, said: "Whether it's rising wages or a tight labour market, the economy continues to exhibit late-cycle characteristics.
"These are likely to become more pronounced, placing stress on companies and the economy. The U.S. unemployment rate stood at 3.6% in April, a number not seen since December 1969. Such low unemployment typically translates into rising wages."
US markets have led the way for the past decade, but Capital argues in its report that this does not tell the whole story and that investors would be wise to study the numbers company by company. It said that, since 2009, the top-50 companies with the best annual returns were overwhelmingly based outside the US and that, in many of those years, 80% to 90% carried a non-US address.
It added: "That means if you had decided to ignore international equities, you would have missed a shot at many of the best opportunities.
"In certain sectors, the U.S. is not the most dominant player. Many premiere luxury goods companies, such as LVMH and Kering, are found in Europe (think Louis Vuitton, Fendi and Gucci). Japan is home to a number of cutting-edge robotics firms, including Murata and Fanuc. Big pharma has no shortage of innovative drug companies in Europe: AstraZeneca, Novartis, Novo Nordisk.
"In addition, dividend-paying companies outside the US tend to offer higher yields. All reasons to consider maintaining a healthy allocation to international stocks, even if you think US markets will continue to lead the way."