New figures suggest lingering discomfort around the idea of women earning more than their male partners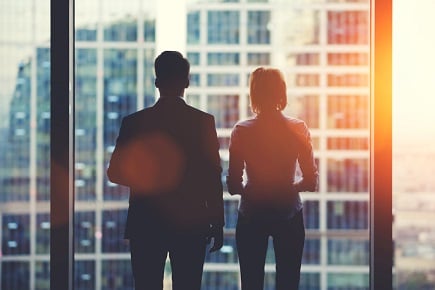 While the pay gap between men and women still exists, advocates for equality may take consolation from the fact that it's narrowing. There's also the increasing frequency of wives out-earning their husbands — which apparently is a cause of discomfort.
Citing a study from the US Census Bureau, MarketWatch reported that when a wife makes more than her husband, they give the bureau a figure that's 1.5% lower on average than her income reported in tax filings. In the case of the husband, the income declared to the bureau is 2.9% higher than the figure disclosed for tax purposes.
"[C]ouples will minimize the earnings gap … regardless of whether the person answering the survey's questions is the husband or the wife," the MarketWatch article said, adding that no downplaying occurs when the husband out-earns his wife.
"We would like to figure out how many women are earning more than their husbands, but because there are social tensions around that, that actually influences the data," said Betsey Stevenson, a professor at the University of Michigan and former member of the White House Council of Economic Advisors.
Another study published in the Quarterly Journal of Economics in 2015 found that wives are more likely to earn a little less than half of a couple's combined income than they are to earn slightly more than half. To the researchers, that indicates a dynamic, dictated by gender identity norms, of couples avoiding a situation where the wife gets more income than the husband. "What this study shows is some women try to avoid it and others just lie," Stevenson said.
The findings from the US Census Bureau may also hint at informational flaws that skew our understanding of economic inequality between genders. The gender wage gap has been closing more slowly over the past several years, suggesting that women have stopped gaining on men in terms of earnings.
But according to Stevenson, that could be just an influence of the way men and women report their incomes in surveys, which are the basis for much of the research on pay inequality.
"When we're doing research on gender dynamics, on gender inequality on the gender wage gap, we want to make sure that our research in that space is the result of sound survey data and the differences that we're capturing are the results of true differences," said Misty Heggeness, a senior advisor for evaluations & experiments and the co-author of the study.