ETF provider has been encouraged by inflows to new index-tracking US focused fund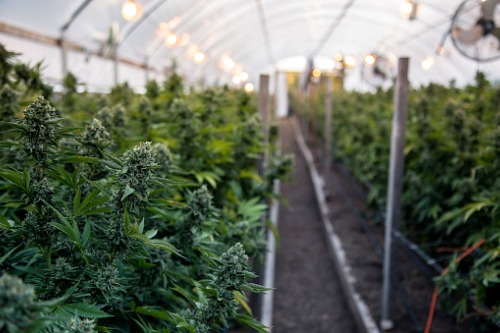 Horizons ETFs believes it has the legitimacy and credibility the market was waiting for when it comes to investing in the US marijuana industry.
Along with Evolve, Horizons hit the news last week when the actively managed Evolve US Marijuana ETF (USMJ) was launched just a day before the passive Horizons US Marijuana Index (HMUS) began trading. Both are available on the NEO Exchange.
While Evolve claimed bragging rights and the marketing benefit of being able to boast the world's first US cannabis ETF, Mark Noble, senior vice president, ETF Strategy at Horizons, said his company's track record in the space meant the majority of investors were waiting for its fund to hit the shelf. Horizons had already produced the first cannabis ETF in the world with the Horizons Marijuana Life Sciences Index ETF (HMMJ).
Ultimately, he said, there is room for both an active and passive approach to the space, acknowledging the benefits of an active strategy and how choice is good for investors. However, he said Horizons wants to be the sector exposure leader and that is what the market has gravitated towards.
He told WP that what other ETF providers do is of limited concern for Horizons when it comes to launch dates and said its product had been in development for months. He described it as a unique Canadian opportunity in that these stocks, which provide entrance into the largest marijuana market in the world, are exclusively listed in this country because of regulations.
He told WP: "What investors really want is diversified sector exposure. Our success when launching HMMJ was that we were able to create the sector – a benchmark for the sector.
"That takes a lot of due diligence in working to identify stocks and create a methodology, so there's a real legitimacy in understanding what is held in that sector, what drives the sector and what would be included."
He added: "Because of our credibility in the space of being one of the largest asset managers of marijuana equities, we felt that the market was really waiting for our ETF and waiting for that sector exposure. The market has clearly favoured our launch because of the legitimacy that we bring to the space."
HMUS traded about 1.4 million units on its first day and has done around 300,000 per day since. Its market cap was set to top $18 million by the close yesterday, dwarfing Evolve's active offering in these, admittedly, early days.
The active-versus-passive debate is one that induces yawns among many investors but in this case there is a clear choice. Noble admitted that active managers will come in and try to beat HMUS and that some may succeed. However, he said that investors at this stage of an emerging sector are better off with beta exposure.
He put forward the example of the early internet and smartphone stocks as how broad beta exposure is the more prudent approach.
He said: "If I had bought Research in Motion, Apple and PalmPilot back in the early 2000s, for all intent and purposes, all those stocks had decent positions in the growing smartphone market.
"If I'd bought Rim or PalmPilot and didn't buy Apple, I'd have gone basically close to zero. Whereas, if I'd bought only Apple, I'd have made an amazing call and moved forward. But if I'd bought all three, I would have also captured the vast majority of the upside movement of the smartphone market.
"The issue with marijuana stocks with an active strategy is if you hold a concentrated portfolio and you make the wrong call, the likelihood of big losses increases dramatically.
"That's not to say that active strategy can't generate better risk-adjusted returns; clearly it can, particularly in a down-market cycle. It's just that with the index, as we move up, it's going to capture most of the upside."