ETF firm CEO warns that the banks are going to be more aggressive in the space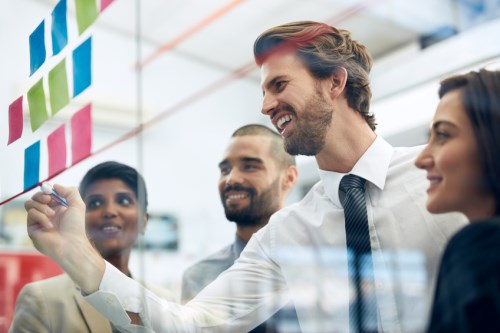 The desire not to be a me-too product provider drives Horizons ETFs to stay ahead of the chasing pack, according to its CEO.
Steve Hawkins is proud of his firm's track record of poaching mutual fund assets in a fiercely competitive market.
And he is acutely aware that the banks, despite in his view being late to the game, will come hard for the entire ETF industry.
However, the man behind the world's first marijuana-focused ETF clearly revels in the game.
He said: "Mutual funds will always be around but from my perspective they are really the old way of doing things. The ETF has a very disruptive technology; it only has positive growth prospects from here and that growth has been exponentially increasing every single year.
"We're in a very fortunate position in that we don't have to worry about cannibalizing our own products. We are going out there every single day, fighting the good fight on ETFs, winning over mutual fund assets and winning over new clients who are using ETFs for the first time."
Hawkins said he has got used to having a number of ETF providers on his coat-tails and believes that is simply because of the level of innovation and success Horizons has displayed.
He added that there is a plethora of me-too products in the space now, with even the banks waking up to the ETF's potential, although he praises BMO for its foresight.
"We are eating their lunch and they don't like it," he said. "They're going to cannibalize their own mutual fund assets but I've been stealing those for five years now and they're a little late to the game."
He added: "BMO has already done a fantastic job; they woke up very early to the game. They will probably bypass BlackRock as the number one ETF provider in Canada in the next six to 12 months, if that, while Vanguard is a nice independent to the banks and they are doing very well on the retail distribution end of things. They do things very much one way only and they have, I'll say, plain vanilla type products.
"But the banks are going to be more aggressive and are going to be coming after all of us, which includes BMO."
Related stories:
Canadian ETFs retreat in June
Horizons ETFs reprograms its robotics fund