Veteran US portfolio manager details his 2018 outlook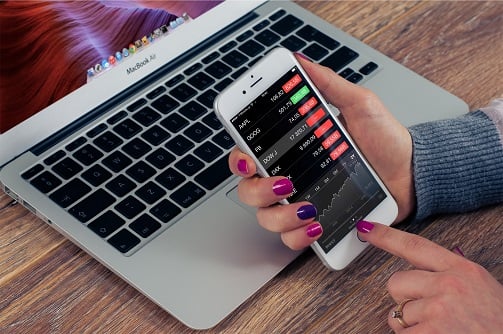 Investors must hold their nerve during a perilous summer in order to make some good money from record market highs in the fourth quarter, according to a veteran US money manager.
Phil Orlando, chief equity market strategist at Federated Investors, said he expects a 10% stocks rally over the next month or so, boosted by corporate earnings reports, before a potentially choppy period and political headwinds.
Orlando, who has 37 years investment experience, said he believes the markets have now gone through the retest period after the February correction and moved back to the 200-day moving line.
First-quarter average earnings reports began last Friday and, thanks to President Donald Trump's corporate tax reforms, are predicted to be encouraging. Orlando highlighted "conservative" Factset's 17% year on year returns forecast and Credit Suisse's 22% prediction.
He said: "It's going to be a recipe for success for the stock market over the next couple of months. From the beginning of April into Memorial Day, roughly a two-month period, stocks will do pretty well, up 10% or so, and we could see them approaching the highs we saw in the market at the beginning of the year."
However, Orlando, whose firm manages approaching $400 billion of assets, believes there are storm clouds on the horizon and said preserving capital should be investors' main objective this summer.
Federal Reserve hikes, and the question of how aggressive they will be, remain a concern for the markets, although he thinks the Fed will be "well behaved". The year then promises to get even more political than it has been already.
"In the summer we're approaching mid-term elections," Orlando said. "A very ugly contentious set of elections that could freak the market out depending on how well or poorly the polls are looking."
There is also the small matter of when Special Counsel Robert Mueller will wrap up his investigation into Trump's alleged collusion with Russia, while Orlando also cites nervousness around a potential trade war and America's issues over NAFTA, Germany and the EU, and China and Asia.
He believes, therefore, that it's better for investors to keep their power dry until the end of the year when some, if not all, of these headline-makers are resolved.
He said: "Once we get past a nice little rally, driven by first-quarter earnings, and once we get the earnings season behind us towards the end of May, then I think all these worries mean we could see more volatility in June, July and August.
"September tends to be rocky … and then I think as we get towards the end of the year, we'll get a resolution on some of these things; we'll get a better sense of what the Fed is doing, we'll know what Mueller has concluded, one way or another, and the mid-terms will be behind us."