Energy investment expert says world needs Canadian crude, which is running at a heavy discount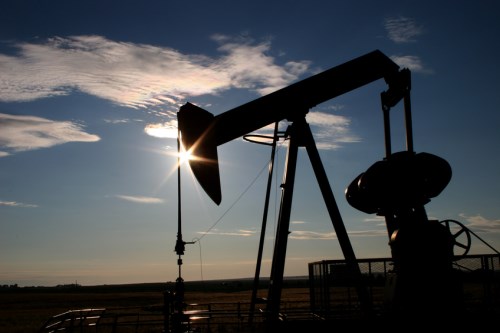 The potential upside offered by pipeline solutions should not be overlooked by those bullish on crude oil, according to an industry insider.
Tim Pickering, CEO of Auspice Capital, said the Canadian crude discount offers investors opportunities via its Canadian Crude Index and the Canadian Crude ETF, which he created.
But aside from the benefits of trading on the differential, Pickering said the pipeline troubles have caused such disruption to the industry and transportation process that progress on takeaway capacity will boost investors.
Prime Minister Justin Trudeau met with Alberta Premier Rachel Notley recently for the first time since the Federal Court of Appeal's decision to halt the Trans Mountain pipeline expansion. According to reports, Notley demanded the project gets built and the government is expected to announce a plan to restart the plan.
Pickering said these factors should play a role in bullish crude oil investors' decision.
"[After the discount] we say what else could happen to Canadian crude? What if Trans Mountain gets built? What if Keystone gets built? What if the Enbridge Line 3 happens? Does the differential have the potential to narrow, the answer is you're damn right it does.
"If you get takeaway capacity to the west coast, or something significant like Keystone, that differential could go right back to where it was in 2017, which is single digits."
Pickering added that while these issues are a major obstacle until they get resolved, the world needs Canadian crude, which is on sale right now.
He said investors frustrated with old stocks and the Canadian energy market have a number of options – although he said the best route was clear.
"Not doing anything is one option," he said. "The other option is they go buy the USO Oil ETF or Horizons has an WTI ETF – you could do anyone of those.
"Or why not buy the cheapest oil on the planet that every refinery in America needs, basically. We supply more oil to the United States than Saudi Arabia times three.
"There's no energy security without Canada so that need is not going to go away so because we produce heavy sour. That is important and is what the refineries have been built or retooled to take in to get better margins. They not only need the oil, the need it because it makes more money. So we've got the right type of oil.
"So if you're an investor and you're concerned, instead of going and buying gold to protect yourself, buy oil but don't buy WTI, buy Canadian crude."
Pickering said that many people are under the misconception that the pipeline issues mean Auspice Capital's ETF has no chance to go up. He said this is the investment opportunity of a lifetime and while he is clear about it being his "stake in the game", Pickering added that it's the only way to trade crude unless you work for an oil company.
He said: "That's such an edge for a trader and investor. We think crude oi is going ten bucks higher in the next quarter, quarter and a half.
"We're going up and the reason we're going up is all based on fundamental facts about what's going in the crude market – the supply demand market is in deficit because there is simply not enough crude.
"OPEC has got various issues, the biggest suppliers Venezuela is a disaster, the sanctions on Iran at the end of the day is almost minor but the OECD is having inventories drawn significantly. So conventional oil is dropping and the world keeps growing but the demand isn't stopping. So for all these reasons we are bullish crude oil."