Portfolio manager reflects on boost from White House and how investors can benefit from zero carbon emissions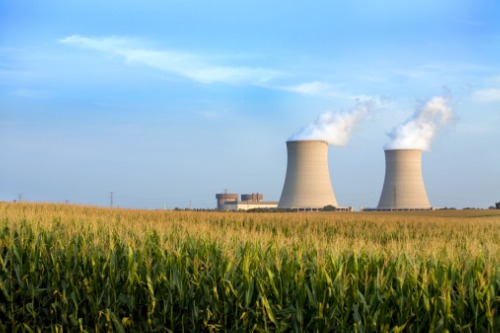 After years of post-Fukushima negativity, nuclear energy stands on the brink of a potential renaissance and investment opportunity.
That's the view of Nick Piquard, a portfolio manager at Horizons ETFs who manages its Global Uranium Index ETF (HURA). An advocate for uranium capital markets, he believes the trend is turning in its favour after recent news emanating from the White House and the World Nuclear Association Symposium.
With US uranium producers struggling to make money, they petitioned the US Government 18 months ago to force domestic utilities to buy local uranium and enforce import quotas. President Donald Trump rejected the idea of quotas but, in a ray of light for the sector, is considering a plan that would have the government directly buy uranium from its own country's producers.
The President has subsequently set up a working group to study the issue, putting uranium well and truly on the White House agenda.
Piquard told WP: "On the face of it, it was a bit of a negative for the US producers but overall it's a positive for the sector – it's got the White House's attention.
"The US administration understands that a lot of these nuclear utilities in the US face a lot of pressure from natural gas on the cost side. And the country can't really afford to have 20% of its electricity generation which is zero carbon emission effectively fail.
"This is an industry that's basically been ignored by investors over the past several years, but it's finally getting more interest."
The positive progress was compounded by sentiment from the symposium – a who's who in the world of nuclear energy – where, for the first time in eight years, they raised estimates in its nuclear energy demand forecast. After years of plant shutdowns, Piquard said things have finally stabilized and growth is emerging in China, India and in Russia.
Once Trump and his working group offer more clarity on how they are going to help nuclear, the portfolio manager expects utilities to be more comfortable signing long-term contracts and purchasing uranium, meaning the price – and equities – will move higher.
HURA, which was launched in May, has dipped 8% but hovered around the $10 mark. Piquard said it was initially down on Trump's quota decision as it owns some of the producers affected but added that the fund has outperformed the energy sector and is poised for a brighter future and a "nice bounce".
He said: "Overall, energy stocks are inexpensive and it's important to have some exposure but I think uranium gives you better diversification. Most advisors have energy exposure via oil or gas – but these are still fossil fuels and the trend is towards clean energy. Governments worldwide are starting to realize they have to do something about emissions, and they have to promote cleaner energy.
"And if you compare Germany and France, for example, Germany spent all their money on wind and solar and they have not been able to reduce emissions, whereas France produces most of its energy with nuclear and their emissions are way lower.
"There's going to be a realization that nuclear is part of the solution in terms of zero carbon emissions and your portfolio is going to benefit from energy growth and energy stocks, and you want to have some of that be uranium."