Advisor explains how to approach clients who think their retirement has been derailed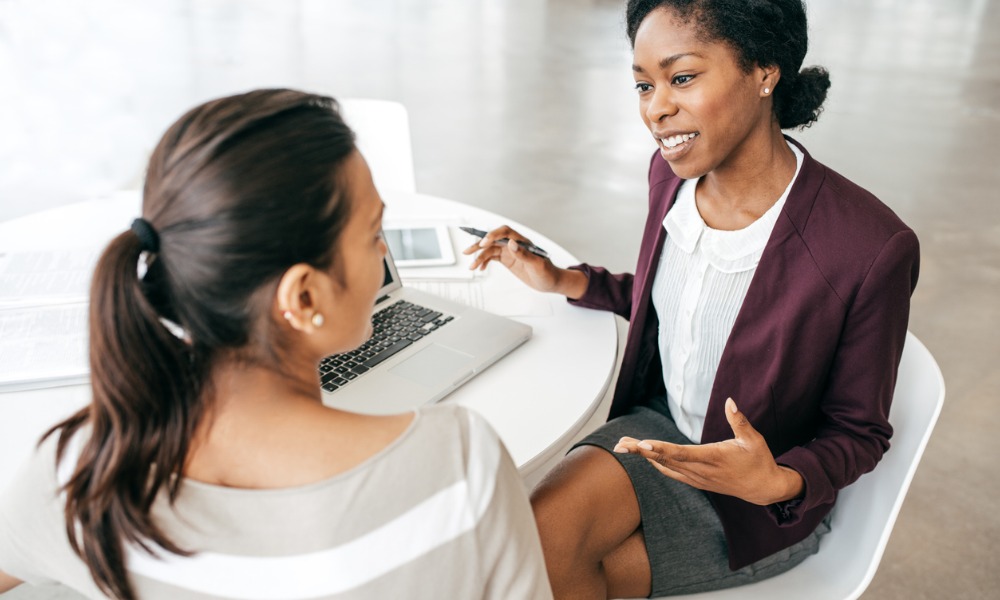 With retirement savings buffeted by market volatility, one advisor thinks now's the time for a refresher conversation with clients.
Ilana Schonwetter, investment advisor at BlueShore Financial, explained the sorts of conversations she's having with clients approaching retirement. She said there are a number of novel strategies an advisor can employ to make sure their client is happy and remain on track for their long-term goals. She stressed that clients with a solid financial plan are in a better position to make the changes their advisor recommends to see them through this crisis and into retirement.
"Talking about [risk tolerance] is one thing, experiencing risk is something completely different," Schonwetter told WP. "It's a really good time for advisors to connect with the clients that are either very close to retirement or already in retirement, to see how they are feeling about the environment, how uncomfortable they've been through this volatility and to make sure there is a connection between what they can handle and what is reflected in a portfolio. As an advisor, if you really want to help your clients, you want to make sure that not only are you dealing with the financial aspects of the crisis, but that you're managing the emotion through this."
Schonwetter says now's a time to use some elements of the KYC process in client conversations, understanding what their risk tolerances really are at a time when the negative experience is fresh in their minds. Based on that conversation, there are a few strategies savvy advisors can employ to make sure clients meet their goals.
Government reductions in minimum RRIF withdrawals, for instance, are an opportunity for advisors to ask whether a retired client needs all that cash, possibly shifting some of that RRIF money into a TFSA to reduce the client's tax burden.
An existing financial plan is key to reshaping each client's strategy. Schonwetter outlined how a plan can be leveraged in a conversation with a client who's recently seen their portfolio take a hit. From that basis, the advisor can talk through a few scenarios, such as pushing off retirement, lowering withdrawal rates while the portfolio recovers, rebalancing the portfolio to take advantage of good-value buys.
"During times like this, we're seeing the opportunity to acquire fantastic quality businesses at a discounted price. This is the kind of opportunity we get maybe once in a decade if we are lucky," Schonwetter said. "One of the first conversations that you can have with a client that is approaching retirement that has any gap is around how to rebalance their account."
Schonwetter outlined the situation of a client whose portfolio has gone from 60/40 to 50/50 due to a loss in equities. She thinks advisors should have a conversation around redeploying some of that fixed income into dividend-paying equities.
She stressed how important these opportunities are at a crucial juncture. Clients approaching retirement may feel burned by the downturn and want to hit pause on their account contributions until things settle down. Schonwetter thinks that's the chance for advisors to save their clients from themselves.
"People tend to hit the pause button during times like this and say 'no, I want to wait until things get better,' but when things get better, you've missed the opportunity," Schonwetter said. "As advisors, it's our job to help our clients go against that terrible gut feeling that, holding their hand through the process and saying, 'this is the opportunity for you to buy something that is of high quality on sale'.
"None of us has a crystal ball, none of us are going to get it completely right from a timing point of view, but we if we can help our clients continue to add to the portfolio during times of turbulence into the right areas, into the right type of businesses and financial products, then over time we will provide them with significant value by just helping them to manage that emotion and helping them to go against what instinct is telling them to do."