The new funds include strategies for enhanced dividend income, reduced volatility, and growth from tech-sector exposure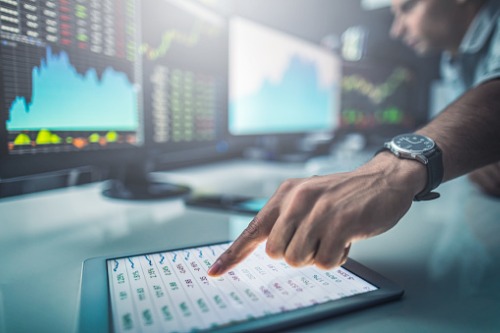 Several weeks after it announced new alternative investment solutions for accredited investors, TD Asset Management has expanded its ETF shelf with three new offerings.
"We are excited once again to be introducing new ETFs to the marketplace, providing investors with more choice and value-added solutions," said Bruce Cooper, CEO & CIO, TD Asset Management. "These ETFs build upon our strength at TDAM in passive and active portfolio management, including low volatility strategies."
The new TD ETFs, which are trading on the TSX, include:
TD Active Global Enhanced Dividend ETF (TGED) – an actively managed, total-return focused strategy, TGED takes advantage of global income opportunities while providing capital growth potential. The fund invests primarily in dividend-paying equity securities of issuers domiciled anywhere in the world, while possibly using options strategies to help reduce risk and earn additional income. With an estimated risk rating of "Medium," it's available to investors for an annual management fee of 0.65%.
TD Systematic International Equity Low Volatility ETF (TILV) – through a quantitative strategy, TILV aims to achieve long-term capital growth through direct investments in, or exposure to, equity securities of developed-market issuers domiciled in Europe, Australasia, and the Far East. It also seeks to reduce volatility, and comes with a management fee of 0.35% as well as an estimated risk rating of "Low to Medium."
TD Global Technology Leaders Index ETF (TEC) – focused on technology, TEC seeks to track, to the extent reasonably possible and before deducting fees and expenses, the performance of the Solactive Global Technology Leaders Index. Measuring the investment return of global mid- and large-capitalization issuers related to technology, the index can provide investors with exposure to the most successful tech companies as well as emerging tech firms. The fund is estimated to have a "Medium" risk rating, and its management fee is 0.35%.
"As Canada's largest asset manager, we are continuously seeking to provide innovative products to help our clients meet their investment goals," Cooper said.
Follow WP on Facebook, LinkedIn and Twitter