The number of bullish Canadian investment advisors has declined significantly compared to the previous quarter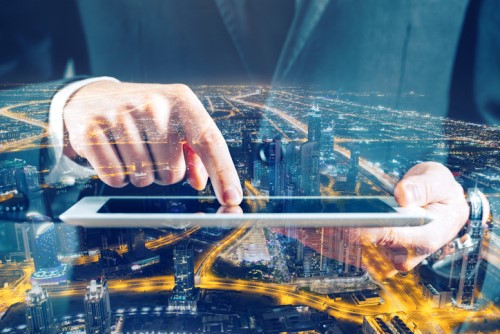 The volatility in early 2018 has soured many Canadian investment advisors' expectations for returns across numerous asset classes and benchmarks, according to a new poll by Horizons ETFs.
The firm's Q2 2018 Advisor Sentiment Survey asked Canadian investment advisors to provide their return expectations — bullish, bearish or neutral — on 15 distinct asset classes and benchmarks over the upcoming quarter ending June 30.
The percentage of advisors that were bullish on the S&P/TSX 60 declined from 65% in Horizons ETFs' Q1 survey to 48% in the recent poll. The index dropped by 5.28% over the course of the first quarter ending March 31.
Bullishness on US equities also weakened significantly; positive sentiment on the S&P 500 declined from 65% to 57%, while the NASDAQ 100 saw a similar drop in bullishness (from 65% to 57%). A look at Q1 for US equities revealed somewhat flat performance, with the S&P 500 dipping 1.22% and the NASDAQ 100 rising slightly by 2.89%.
"The high levels of volatility that we recently saw in the Canadian and US equity markets has likely reduced the enthusiasm that advisors have for North American stock markets," said Horizons ETFs president and CEO Steve Hawkins.
Crude oil was up 7.48% by the end of Q1, with crude oil prices reaching $64.17 per barrel on March 31; however, bullishness on the asset class budged by only 1% to reach 45% in the Q2 survey. Advisors' energy-sector expectations fell by three points to 50% as the S&P/TSX Capped Energy Index dropped 8.09% by the end of Q1. Confidence in natural gas plummeted from 42% to 27%; the sector's performance fell by more than 7.45% over Q1.
Following the 4.22% decline of the S&P/TSX Capped Financials Index in Q1, sentiment on Canada's financial sector weakened from 63% to 50%.
Sentiment on the US 7-10 Year Bond Index picked up 11 points to reach 16%, but a 46% majority were still bearish due to fears of rising interest rates — fears that were justified by the 1.87% decline in performance among US mid-term bonds.
Almost half of Canadian advisors were bearish on the direction of the loonie, with 48% expecting it will decline in value against the greenback over Q2. The Canadian dollar actually depreciated by 2.43% during Q1, consistent with the negative outlook among 53% of Canadian advisors in the Q1 survey.
Positivity on emerging markets was only slightly dented, with 67% of advisors bullish on the asset class compared to the 72% during the last quarter. The MSCI Emerging Markets Index remained fairly level over Q1, rising by only 0.93%.
The survey also showed that 18% fewer advisors were bullish on the North American Marijuana Index, which declined 11.46% in Q1.
Related stories: