Small digital advisors can't afford to fight it out against big legacy institutions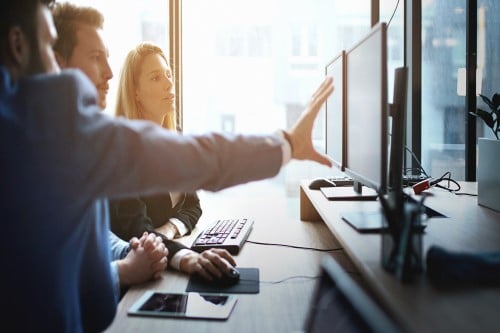 US-based Hedgeable, one of the first robo-advisors, has become the latest casualty in the increasingly competitive corner of the fintech market.
No longer accepting new deposits, the firm has announced plans to close its investment management portal, reported ThinkAdvisor. Current clients who don't transfer to another brokerage by August 9 will be automatically moved to Folio, another fintech firm, for self-directed management.
Launched in 2010, Hedgeable has 1,930 accounts with US$79.9 million in assets belonging to just under 1,700 clients, based on a recent regulatory filing. It charges a 0.75% wrap fee for accounts with under US$50,000 in assets and 0.6% for those under US$200,000 — a steep price compared to equivalent fees of 0.25% and 0.3% at Betterment and Vanguard, respectively.
To differentiate itself, Hedgeable steadfastly stuck to active management. It hoped to "attract investors who didn't want index funds of Betterment or Wealthfront … and even touted Bitcoin derivative allocations," Bill Winterberg, founder of FPPad.com, a technology consulting firm, told ThinkAdvisor.
Unfortunately, the strategy wasn't effective enough in attracting new accounts. The firm's demise means that players in the independent automated investment space need to have either hundreds of accounts or millions of dollars to succeed against big legacy institutions, Winterberg said.
David Goldstone, an analyst at Bankend Benchmarking, echoed the sentiment. "Smaller and midsize robos struggling to achieve scale are going to have difficulties," said Goldstone, whose firm is behind the widely recognized Robo Report. "Customer acquisition costs are higher than many people expect."
WiseBanyan, a robo firm with fewer than 35,000 accounts and some US$153 million in reported assets as of March, appears to be vulnerable, according to both Winterberg and GoldStone. Ellevest, a female-focused outfit that most recently reported 12,371 accounts and US$91.4 million in assets, is also vulnerable in Goldstone's eyes.
"Some independent robos will survive, but they have to reach scale," Goldstone said.