The firm's new product helps one group of investors deal with a unique challenge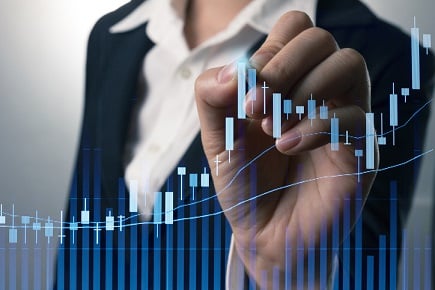 Wealthsimple has launched Canada's first accessible, low-cost, and diversified investment option designed specifically for religious Muslims.
The new Halal Investing portfolio, which is now available on Wealthsimple's digital platform, addresses restrictions that limit Muslim investors. Those who religiously observe Islam are forbidden from gaining profit through certain forms of interest, as well as through businesses that involve alcohol, tobacco, and gambling.
"A lot of the common financial products are off the table for observant Muslims, and many of the available options are expensive or have high minimums," said Wealthsimple CEO and Co-founder Michael Katchen. "We wanted to offer a portfolio that had all the benefits of our other portfolios while being compliant with Islamic investing practices."
Like the firm's other portfolios, the Halal Investing portfolio passively tracks broad sections of the market instead of actively picking specific stocks. It also has no account minimum, letting investors start with as little as $1. Fees are anywhere from 0.4% to 0.5% of assets managed, depending on how much has been invested.
Wealthsimple partnered with MSCI — the largest provider of environmental, social, and governance (ESG) indexes in the world — to create the portfolio. A committee of Shariah scholars at MSCI built the portfolio from 50 stocks that maximize diversification and closely track the MSCI ACWI Islamic Index.
The stocks were chosen based on two screens. A filter for business activity excludes companies that either participate in or derive more than 5% of their revenue from prohibited activities such as alcohol, tobacco, gambling, or pork production. A financial screen removes companies that gain significant income from interest or have significant levels of leverage.
For more of Wealth Professional's latest industry news, click here.
Related stories:
ETF portfolios launched on Wealthsimple advisor platform
ESG funds fail to excite