The new proposed fund could set the stage for more active money managers to enter the ETF space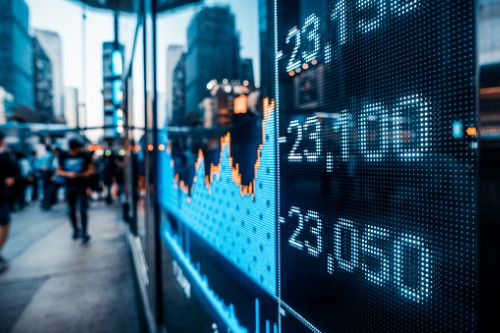 Aside from low cost and high liquidity, transparency is one of the many benefits of ETFs that advocates say make them better for investors than mutual funds. But that could soon change with the prospective approval of a new breed of ETF.
"Wall Street's top regulator has paved the way for a new kind of exchange-traded fund that won't immediately disclose its investments to the public," reported The Wall Street Journal.
The new fund, explained the Journal, was proposed in an application submitted by US-based Precidian Funds to the US Securities and Exchange Commission (SEC). On Monday, the regulator confirmed that the firm's application could proceed.
Precidian's strategy, to be branded ActiveShares, addresses a hurdle that keeps many active fund providers from entering the ETF arena. The low-cost transparency that makes ETFs so appealing to investors comes at a steep price: by revealing their holdings every day, active money managers end up exposing their trade secrets to the investing public at large. That makes it harder for stock-picking fund runners to beat the market.
"If you're an active manager with intellectual property about trading and what to invest in, you don't want to disclose your holdings on a daily basis," Dan McCabe, founder and chief executive of Precidian Investments, told the Journal. "Then you have people who can free ride or front run you."
Precidian's innovation is to have its funds disclose their daily holdings only to so-called "authorized participant representatives." The select group of professional traders will be responsible for exchanging baskets of the underlying assets to create or redeem shares of the ETF, an arbitrage mechanism that keeps its underlying holdings in line with the fund's price.
The funds would also present verified, up-to-the-second asset values, which will allow investors to ascertain that ETF share prices reveal the fair-market value of the portfolio. Its investments will be disclosed to the public once every quarter with a 60-day delay, similar to the reporting standards followed by mutual funds.
The strategy has already been licensed by active managers such as JPMorgan Chase, BlackRock, Legg Mason, and Nuveen. It will likely take several months for Precidian's funds to reach the market; the application will be approved unless the commission orders a hearing, in which case the funds will need to secure listing approval.
"This is a great leveling of the playing field," McCabe said.
According to the Journal, the SEC is also deliberating on five other nontransparent active ETF strategies, though when the commission will issue its opinion on those is still unclear. The deliberations may not proceed very smoothly as some voices within the SEC are still against the notion of a non-transparent ETF.
"We should be keeping a very close eye on this, because we need to make sure the arbitrage mechanism works," said commissioner Robert Jackson, who was among the naysayers on the Precidian proposal. "If the ETF is mispriced, it's retail investors who pay for that."