RBC InvestEase believes it has answered the call of Canadians who have limited funds and are intimidated by investing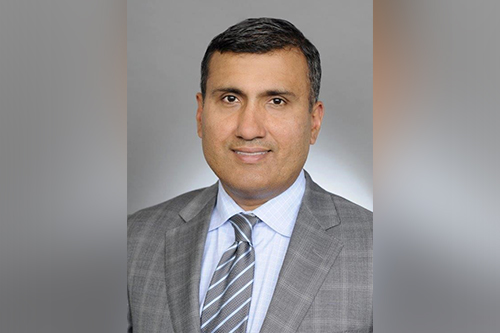 RBC believes it has answered the call of Canadians who have limited funds and are intimidated by the world of investing.
RBC InvestEase, the bank's robo-advisor, has launched its no-minimum requirement, meaning customers can open an account with no money and begin investing as soon their contributions reach $100.
After launching last November, RBC InvestEase received regular feedback from people questioning why there was a minimum requirement of $1,000.
Rajan Bansi, Senior Director, Investments & Advice, RBC InvestEase, told WP that this benchmark had initially resonated well building up to the launch but that after interacting with people at community events, festivals and shopping malls, his team decided to revisit the topic.
He said: "We went back to our primary objective, which was how do we get more Canadians off the sidelines. We realized that by removing this account minimum we could do this and help more Canadians save and invest for the future.
"It's a bold step but it's in line with what we want to achieve, which is to make it easier for Canadians to reach their goals sooner."
With a management fee of 0.5%, RBC InvestEase is positioned competitively in the robo space and Bansi is proud of the platform's capability to sign up customers via their phone, providing quick account approval and access to low-cost index ETFs through both core and responsible investment portfolios.
For those clients who want to speak to an accredited professional, that option is there if needed, while there are options in-branch and through a portfolio manager for higher-net-worth individuals. But Bansi said this service is for a certain type of investor.
"Our service is for the millions of Canadians who want to get started, but don't know where to go. They find investing intimidating but are digitally savvy and digitally engaged. We think this solution makes it really easy for them – it's an opportunity for Canadians to have more choice."
The advice piece, he added, often starts before the client signs up, answering a series of questions to determine which portfolio is best for them. This also opens up reasons for opening an account, such as saving for their first home or saving for a wedding or a major life event. Often, the human interaction is a case of explaining what funds make up the portfolios – and why.
Customers can simply log on to the website, answer some questions and receive a commitment-free online investment portfolio recommendation. When they accept the recommendation and choose either a TFSA, RRSP or non-registered account, the account is opened. When the account balance reaches $100, RBC InvestEase will invest their money into their recommended portfolio.
The platform offers a Responsible Investing portoflio, featuring a series of screens and an ESG scoring system, and also a Standard core index portfolio. Both includes access to advisors who can walk clients through big changes in yields or any market volatility that may have alarmed them.
Bansi challenged the misconception that robos are only for the young.
He said: "This service does appeal to young people, but it appeals to anybody who is comfortable with digital engagement. People who are comfortable shopping on Amazon, or using their phone or tablet to purchase other goods or services, they would be amazed at how quick and easy it is to get a portfolio recommendation and get signed up with RBC InvestEase."
He added: "I think it solves a problem that Canadians have expressed. They want an easy, quick way to get started with their investments, but do it all digitally and be able to reach out to someone when they have a question."