Four of the new funds are actively managed with fixed-income expertise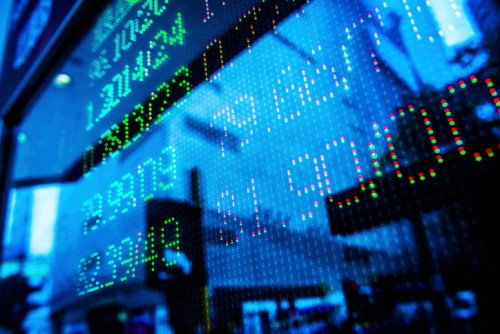 RBC Global Asset Management
(RBC GAM) has launched five new income-oriented ETFs on the TSX. These include four actively managed bond ETFs and one addition to its recently launched suite of index ETFs.
"This year, we have significantly expanded our ETF line-up in response to continued strong demand from investors and advisors," said Mark Neill, head of RBC ETFs. "We now manage more than $4 billion in ETF assets and, with the addition of these five funds, we now have 40 funds and 50 tickers."
The active ETFs take advantage of RBC GAM's expert fixed-income teams, which include Phillips, Hager & North Investment Management and BlueBay Asset Management. The fixed-income ETFs are:
RBC PH&N Short Term Canadian Bond ETF (RPSB): primarily diversified through short-duration Canadian government and corporate bonds, as well as Canadian bonds from foreign corporations. With a management fee of 0.35%, it's managed by Phillips, Hager & North Investment Management and aims to provide attractive monthly income and capital stability.
RBC 6-10 Year Laddered Canadian Corporate Bond Ladder ETF (RMBO): a Canadian bond fund that uses a rules-based, active investment process. With a fee of 0.25%, it aims to provide regular monthly income and protect against interest-rate risk through diversified holdings with maturities staggered from six to 10 years.
RBC Short-Term U.S. Corporate Bond ETF (RUSB): the first active short-term US fixed-income ETF in Canada, it invests primarily in short-duration US corporate bonds. It aims to provide attractive yield and potential for modest capital appreciation. The fund's management fee is 0.35%, and it is also offered in a US dollar version (RUSB.U).
RBC BlueBay Global Diversified Income (CAD Hedged) ETF (RBDI): a diversified global bond portfolio, it targets bonds with the most attractive yield/quality characteristics to potentially get the maximum yield for a particular credit-risk level. Aiming to provide simple access to attractive monthly income from a specialty global fixed-income strategy, RBDI comes with a management fee of 0.60%.
"RBC Global Asset Management Inc. has been consistently recognized as a leader in fixed income investment solutions," said Doug Coulter, president of RBC GAM. "We are excited to leverage the capabilities from our diverse, global fixed-income teams, applying their expertise within our growing family of ETFs."
RBC GAM has also launched the
RBC Canadian Bank Yield Index ETF (RBNK)
, an index-based fund that tracks a portfolio of the six largest Canadian bank stocks. Charging a management fee of 0.29%, the ETF aims to provide an efficient way to invest in Canadian banks, as well as obtain tax-efficient income.
For more of Wealth Professional's latest industry news, click here.
Related stories:
Evolve Funds launches three ETFs
Five new ETFs launched by Canadian asset manager