ETF firm SVP surveys landscape amid reports drinks giant Diageo is set to make a move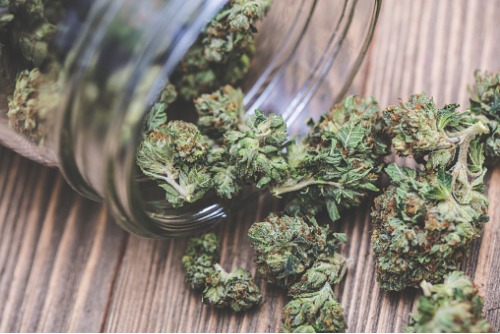 Investors looking to capture upside in the marijuana space will do so based purely on speculation, according to an industry insider.
It's been widely reported that drinks giant Diageo has held "serious discussions" with at least three major cannabis producers, including Aurora, Aphria and, if you believe valuations, Tilray, which was yesterday priced at almost $5 billion.
It follows Constellation Brands' announcement last month that it will inject $3.8 billion into Canopy Growth, while Molson Coors Brewing Co. is also starting a joint venture with Hydropothecary Corp to develop cannabis drinks in Canada.
The anticipation that more mega-money deals will flood the space has boosted the stock market, with Tilray jumping as much as 23% on Monday, Cronos soaring 30%, Aphria increasing 20% and Aurora climbing 8.4%.
Mark Noble, SVP at Horizons ETFs, the home of the first marijuana-focused ETF (HMMJ), believes that the circling of alcohol companies was always on the cards given that they see the demographic for the rec market as similar to beer and wine. And he said that takeover hype has been built into valuations after Canopy jumped 53% following its headline deal.
He said: "Now all the other large providers that would be speculative of targets for other alcohol providers have also moved up dramatically.
"The valuations on these companies are very high. If you look at what they are trading at, a lot of them have negative earnings relative to their stock price."
Noble said that while there is clearly opportunity for takeouts, investors must take into account the risk, given that no-one yet knows who the winners will be in the space, which is why he believes people have gravitated to the diversification benefits of the passive HMMJ fund.
He said: "It's big risk-reward opportunity. You've seen swings of 30-40% over the course of weeks in some cases. There's a lot of volatility here. I would say that anyone looking to capture this right now is purely playing on speculation.
"It's a news-driven space until 2019 when we'll see who is making money from marijuana. People are trading on the news and then looking at tactical factors. There is no other way to value stocks beyond their potential because they are all betting on a business that is yet to exist."