ETF provider casts eye towards next wave of legalization and the potential threat of US domination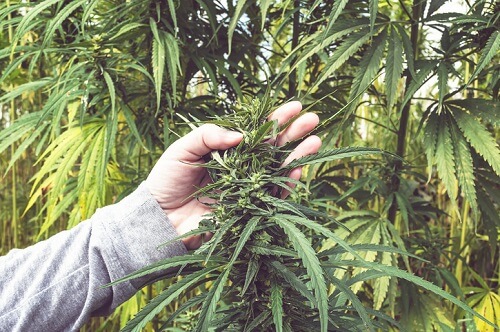 Patience will be needed but Cannabis 2.0 is poised to open up the Canadian market to a host of new participants and significantly increase the size of the sector.
A year after marijuana flower was legalized, now it's the turn for lotions, vapes, edibles and beverages to enter the mainstream.
Steve Hawkins, president and CEO of Horizons ETFs, told WP this is an overwhelming positive for the industry, although cautioned that change will take time as products go through the regulation process and stores adapt.
He pointed to Colorado as an example of the impact this next wave of legislation could have in Canada.
He said: "From a sales perspective, it's upwards of 40% of that marijuana marketplace. Bringing that additional size of market here legally is going to be great. From my perspective, it brings in a completely different demographic of marijuana user: those who want to use topical pain-killing lotions, those who want just edibles, both from a recreational and medical perspective, and those who are much happier using a vape than they are rolling a joint.
"There's going to be a completely different group of users and that continues to open up the marketplace in Canada significantly."
Horizons ETFs launched the world's first weed ETF, the passive HMMJ fund, two and a half years ago and has been a consistent advocate and leader in the space. Hawkins credits Canada's path to legalization as having a positive impact on reducing black market activities and crime as a result of cannabis.
From a business angle, his thoughts turned to the vast potential of the US market, admitting that eventually it will pose a threat to the domestic market. With hemp – which Hawkins believes could be a $30 billion industry by itself - approved as part of the Farm Bill Act and the passage of the SAFE Act through the legislative process ongoing, approval is edging closer, albeit with a number of roadblocks ahead.
Hawkins said the US has a big seed-to-sale advantage, which they can build out on a state-by-state basis knowing they have the largest potential marketplace in the world.
Companies south of the border also have a lot more latitude when it comes to distribution regulations, an area where one could argue the rules are too slack.
"The problem [when comparing] the Canadian companies versus US companies is our regulation around distribution," Hawkins said. "I wish some of those distribution regulations were in effect in the US and I wish there were higher standards with respect to distribution in the US.
"And if there were, we wouldn't be going through the same vape scare in the US right now. I haven't seen that happen in Canada and I don't think that will happen in Canada because the standards are at completely different levels."