While the category is still relatively small, experts say it's going through inevitable growth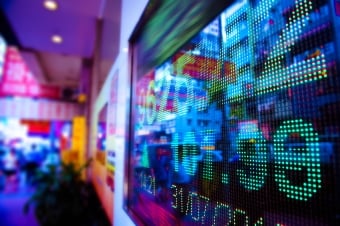 The 2017 growth story in ETFs was fuelled primarily by equity ETFs. But experts can see investor interest permeating slowly into a heretofore more muted category: fixed income.
Based on data from ETFGI, equity funds accounted for 77.6% of the ETF industry's yearend total of US$4.8 trillion in assets, reported the
Financial Times
. The majority of investor inflows were also pumped into equity-focused vehicles last year.
However, bond ETFs are becoming increasingly popular, reeling in US$138 billion in new assets last year — US$26 billion than the preceding year's haul. The fixed-income bucket accounts for only 15.7% of industry assets currently, but indicators point toward an impending rise.
"The fixed-income ETF story is a very exciting one," Stephen Cohen, head of BlackRock's iShares ETF business in Europe, the Middle East, and Africa, told the
Times
. Citing an expansion of passive investing's popularity from equities into fixed income, as well as increased understanding among investors, he predicted that fixed-income ETFs will increase in assets as well as market share.
He also argued that, in spite of rising interest rates and other hawkish moves from central banks, "the adoption of fixed-income ETFs will happen anyway." In particular, he said active managers favour the strategies as a way to quickly calibrate their bond portfolios.
Related stories:
Investors rushing for ETF shelters as rates storm looms
Bond bear market is here, declares fixed-income fund boss