ESG offerings announced among five new funds as part of commitment to responsible investment and banking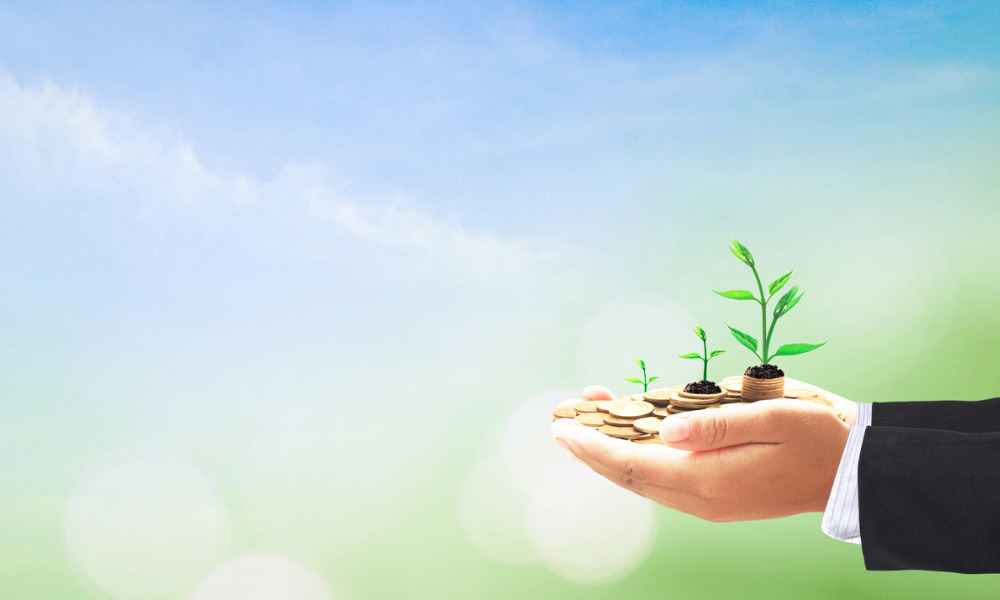 National Bank Investments has launched five new funds, including three new sustainable ETFs, which are all now trading on the TSX.
"Launching these sustainable ETFs is a concrete application of the commitment we made to the United Nations as a signatory of the Principles for Responsible Investment and the Principles for Responsible Banking," Annamaria Testani, vice president, National Sales at National Bank Investments, said in a statement.
A burst of activity sent assets and interest in ESG surging last year, leading ETF providers to reorient their product shelves to include more responsible-investing mandates. With their transparency, ETFs may be the perfect vehicle for investors that want to put their money behind their values, as experts will discuss later this month at the upcoming Wealth Professional Invest ESG summit.
The three new ESG ETFs, along with the other two non-ESG strategies, are:
NBI Sustainable Canadian Bond ETF (NSCB) – aiming for a high level of current income and sustained capital growth, the fund invests directly or indirectly in Canadian debt instruments that are designed to raise funds for projects or businesses with a positive environmental impact;

NBI Sustainable Canadian Equity ETF (NSCE) – seeking long-term capital growth while adhering to a sustainable-investing approach, it invests directly or indirectly in Canadian equity securities;

NBI Sustainable Global Equity ETF (NSGE) – also targeting long-term capital growth through a sustainable approach to investing, the fund primarily makes direct or indirect investments in stocks issued by companies around the world;

NBI High Yield Bond ETF (NHYB) – with the aim of providing high long-term income, this fund invests directly or indirectly in high-yield debt securities from developed-market issuers; and

NBI Global Private Equity ETF (NGPE) – targets long-term capital growth by tracking, to the extent possible and before fees and expenses, a global index of publicly listed private equity issuers. The fund primarily makes direct or indirect investments in globally listed private equity companies and investment vehicles.
National Bank Trust will serve as the ETFs' portfolio manager. The funds' management fees, as well as the sub-advisors making investment decisions for each ETF, are: