Figures from the month also suggest an investor rotation from equity mandates into bond strategies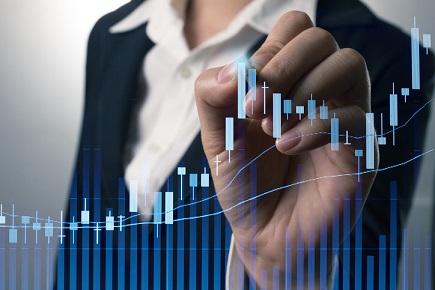 Mutual fund net sales outpaced flows into ETFs as investors pulled money from equity strategies in September, suggest new figures from the Investment Funds Institute of Canada (IFIC).
According to the IFIC Monthly Investment Fund Statistics – September 2019 report, net sales for long-term mutual funds during the month amounted to $892 million.
Mutual fund inflows were driven by net sales of approximately $2.6 billion for bond funds; $629 million for specialty funds; and $161 million for balanced funds. Equity mutual funds, meanwhile, logged net redemptions of roughly $2.5 billion.
Money-market mutual funds, it added, saw net sales of $443 million.
Looking at net flows for ETFs in September, the report said that long-term ETF funds netted only $233 million in inflows, roughly a tenth of the $2.3 billion in net ETF sales that were registered the previous month.
Mirroring the trend in mutual fund flows, bond ETFs led the charge with roughly $1.03 billion in net sales, followed by $196 million into specialty funds and $74 million into balanced funds. Equity ETFs suffered considerable outflows, with a reported $1.07 billion in net redemptions.
Money-market ETFs saw net inflows of $329 million, roughly a 10% uptick from $294 million in net inflows registered in August.
Looking at net assets, IFIC reported an estimated total of $1.58 trillion placed in mutual funds at the end of September, reflecting a month-on-month increase of $10.8 billion or 0.7%. ETF assets, on the other hand, totalled $187.9 billion as AUM levels rose by $1.9 billion or 1% over the preceding month.
The CETFA perspective
The September slump in ETF sales was also documented in the latest monthly report by the Canadian ETF Association (CETFA).
Informed by data from Investor Economics, CETFA said that ETF assets reached $187.9 billion at the end of September, representing a 3.7% increase quarter-on-quarter and 15.2% year-on-year. By that point, the Canadian ETF space reportedly consisted of 738 funds across 36 sponsors.
Looking at net creations, CETFA reported approximately $0.5 billion flowing into ETFs for the month. Of the top 20 funds in terms of September net creations, 11 were classified as "fixed income –investment grade," and one was "fixed income – high yield."
While the figures don't match exactly, the reports by CETFA and IFIC corroborate a trend of continued strength in fixed-income ETFs, which was also noted in data released by the National Bank of Canada Financial Markets earlier this month.