The firm has announced reductions to ETF and mutual-fund fees, as well as further price-structure changes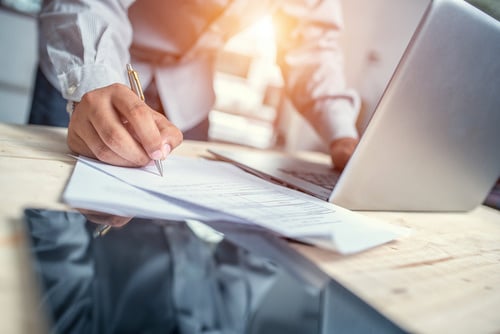 Mackenzie Investments has announced that it is enhancing and simplifying its pricing structure, as well as instituting additional fee reductions for selected investment products.
"[I]n just two and a half years our ETF shelf has grown so rapidly that we are quickly approaching $3 Billion in AUM, leading us to become the 8th largest ETF provider in the country," said Mackenzie Investments President and CEO Barry McInerney. "Today, we are furthering our leadership position by lowering prices on 14 Exchange Traded Funds and further decreasing prices on seven mutual funds."
Fee reductions ranging from 5 to 15 basis points are expected on or about October 12 for the following ETFs:
Mackenzie Core Plus Canadian Fixed Income ETF (MKB)
Mackenzie Floating Rate Income ETF (MFT)
Mackenzie Global High Yield Fixed Income ETF (MHYB)
Mackenzie Unconstrained Bond ETF (MUB)
Mackenzie Canadian Short Term Fixed Income ETF (MCSB)
Mackenzie Global Leadership Impact ETF (MWMN)
Mackenzie Ivy Global Equity ETF (MIVG)
Mackenzie Portfolio Completion ETF (MPCF)
Mackenzie Maximum Diversification Canada Index ETF (MKC)
Mackenzie Maximum Diversification US Index ETF (MUS)
Mackenzie Maximum Diversification Developed Europe Index ETF (MEU)
Mackenzie Maximum Diversification All World Developed Index ETF (MWD)
Mackenzie Maximum Diversification All World Developed ex North American Index ETF (MXU)
Mackenzie Maximum Diversification Emerging Markets Index ETF (MEE)
Meanwhile, management fees have been cut by 5 basis points for Series PW, F, PWFB, and PWX of the following seven mutual funds:
Mackenzie Canadian Money Market Fund
Mackenzie Canadian Short Term Income Fund
Mackenzie Canadian Bond Fund
Mackenzie Strategic Bond Fund
Symmetry Fixed Income Portfolio
Mackenzie Investment Grade Floating Rate Fund
Mackenzie Global Tactical Investment Grade Bond Fund
The firm has also announced a tiered pricing series for RDSP investors; starting on April 1, 2019, and the second Friday of every month thereafter, qualified households with at least $100,000 with Mackenzie will be automatically switched into Series PWR.
The firm also announced that effective January 2, 2019, households enrolled in a preferred-pricing series will be switched to an equivalent retail series if their high-water mark falls below the minimum eligibility requirement of $100,000. Those households may top up their investment back to the $100,000 minimum to lower their cost of investing and avail of various benefits offered by Mackenzie's Private Wealth Solutions.