The firm is continuing with its commitment to provide Canadian investors with value and choice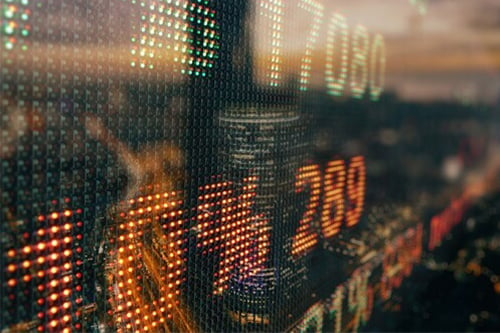 Mackenzie has announced that it has lowered management fees on 13 index ETFs.
"Today's announcement is the latest example of our ongoing commitment to provide more value to Canadian investors and contribute to their financial success," said Barry McInerney, president and CEO, Mackenzie Investments, in a statement.
The funds affected, along with information on the management-fee reductions, are detailed below: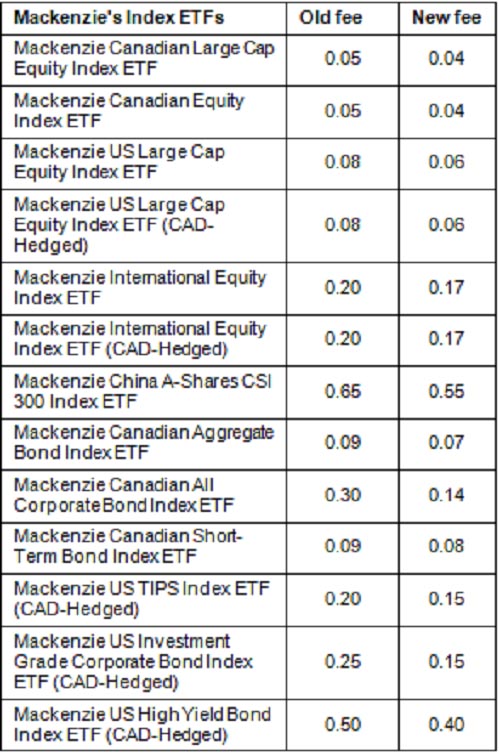 "Our suite of Index ETFs provides investors with effective and versatile building blocks for a diversified portfolio," said Michael Cooke, senior vice-president and head of ETFs, Mackenzie Investments. "By lowering our prices on 13 ETFs, we're delivering better value to our investors and building upon our leadership in the ETF market."
The fee war in funds has escalated sharply in the past year. In the U.S., Fidelity made a splash with its launch of several zero-fee index funds last year. Months after, online lending platform SoFi announced plans to launch zero-fee ETFs; Salt Financial raised the stakes shortly thereafter with the first ever negative-fee product.
In Canada, the battle to gain business through friendly pricing has led to low-cost index ETFs. This has been exacerbated by the so-called Vanguard effect, giving rise to products with management expense ratios as low as 0.06%.
Despite the easy potential for wins through price competition, the odds of a zero-fee strategy arising in Canada are not so certain. In an interview with The Globe and Mail, Daniel Straus, ETF analyst at National Bank Financial, said that the country's smaller ETF market relative to the U.S. gives issuers far less opportunity to offset small management fees with revenue from side businesses, such as securities lending.