Industry insider outlines the passive-active combination she thinks works best in the current market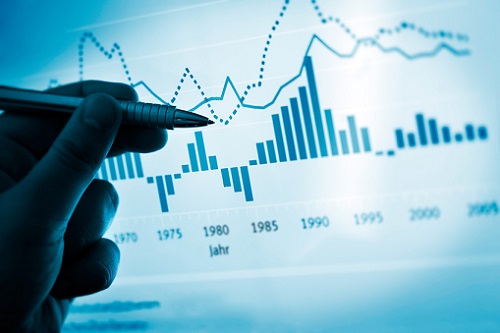 A passive offering with an active overlay is the ideal ETF strategy in the current environment, according to an industry insider.
Florence Narine, senior vice president, head of product at AGF Investments Inc, believes this gives the investor a predictable return strain and an active advisor or portfolio manager the "tactical, nimble overlay" to react to market events.
Celebrating our industry successes in the wealth management industry
Narine, in the second part of her interview with Wealth Professional, stressed that the reason a lot of people are turning to ETFs is because of the level of transparency around the process. She believes AGF's ETF products, which hold about $300 million in assets, offer just that, along with, in her view, that crucial active management element.
She said: "Sometimes active becomes black-boxed and that gets scary for a lot people; what is it going to do in certain market conditions?
"That is certainly where some of these more quant-based strategies - with bold transparency around what it does and how it does it - are going to do much better and that's where AGF opted to play; a quant-based strategy with full transparency but really concerned about making sure the client has a consistent ride, a predictable ride and one where they can still either create a framework for themselves or simply [enter] an untapped space, I think, with these ETFs of ETFs. These [are] solution-based offerings that haven't really picked up much traction yet in the Canadian market but we're starting to see a growth of launches in this space of that offering where the demand underneath is moving all the building blocks but what you are buying is a one-stop shop at a very attractive price point."
Narine shies away from strong thematic ETFs like the headline-grabbing cryptocurrency. She said its huge volatility is a turnoff, especially because of the small amount of securities of offerings behind them.
She said: "Baskets wrapped around just eight players or in some of the crypto spaces even fewer, are much riskier offerings. They are available to anyone, whatever the price, and it does seem dangerous, in that I hope people are fully informing themselves about the pros and cons before jumping headlong in with, say, a 50% portfolio position.
"AGF aims to provide a risk-managed, diversified offering. So that is too thematic and too niche. With the nine products we have today, we are trying to give people building blocks, portfolio construction tools: protect on the downside and participation in the upside, in an ETF that's actively managed. So [crypto] is a lovely thematic offering for someone else."
Related stories: