The passive-fund juggernaut could be slowing as leading ETF firms report decelerating outflows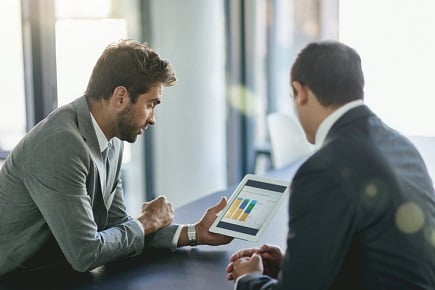 ETF naysayers have long insisted that passive funds kept growing for years because the market wasn't challenged. That argument may have some merit, based on recent information on inflows from ETF firms.
"President Donald Trump's decision to impose tariffs on imports from China, Europe and Canada has caused weakness across many stock markets," reported the Financial Times. "This has led to a marked slowdown in new business for asset managers globally."
Citing global ETF research firm ETFGI, the Times said worldwide inflows into ETFs for the first half of the year were just US$223 billion, down by more than a third over the same period last year.
BlackRock ETFs has seen US$52.7 billion in new ETF business this year, 63% less compared to the first six months of 2017; new ETF business at Vanguard as of June just exceeded US$43 billion, a 48% decline compared to the same period last year. WisdomTree, meanwhile, has reportedly suffered ETF withdrawals of US$4.2 billion in the first half of 2018.
The decline in the ETF space bucked a four-year trend of record inflows, which have soaked up the majority of new money in the global asset-management industry.
"Suddenly the world is facing the most serious outbreak of protectionism since the 1930s," Dario Perkins, a managing director at London-based economic consultancy TS Lombard, told the Times. "Protectionism didn't cause the Great Depression but it certainly prolonged it."
Emerging-market and European equity funds have been hit hard as investors pull billions from areas that they believe are vulnerable to trade-war damage. Moves by US and European central banks toward normalization of monetary policy are also spurring efforts to build resilience in portfolios.
"Gold ETFs have attracted steady inflows until very recently even though the price hasn't performed strongly this year and there has been a huge appetite for US government bond ETFs following increases in short-term rates," said Wei Li, head of iShares Emea investment strategy at BlackRock.
Paris-based asset manager Lyxor saw ETF inflows contract by 96% year-on-year during the first half of 2018, attracting just US$233 million. Arnauld Llinas, head of ETFs and indexing expert at Lyxor, chalked it up to massive outflows from European equities in the second quarter, which were mitigated by inflows into US equity, commodities, and safe-haven government-bond ETFs.
"We have never before had as many conversations with potential clients including private banks and wealth managers as so far this year," he said.
Related stories:
How advisors should approach the summer months
Finance consultancy warns of "chain reaction" from Trump trade war