The digital platform allows easy client onboarding and ETF portfolio recommendations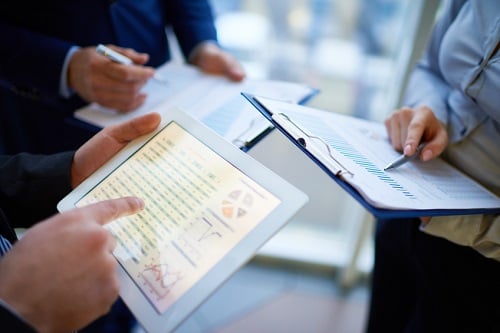 Invesco Canada has announced the launch of advisorDUO, a platform to let financial advisors nationwide connect directly with clients through an easy-to-use digital interface.
"Investors and their advisors are looking for solutions that meet their evolving needs – enriching the client experience while improving the advisor's practice efficiency," said Andrew Manning, head of Marketing at Invesco Canada. "Built and designed using Invesco's in-house digital expertise, advisorDUO maintains the advisor-investor link, with the intent of increasing the competitiveness of financial advisory firms and allowing advisors to serve clients in the way they wish to be serviced."
The system is available to dealers that have signed an agreement with Invesco, and is the first digital solution in Canada exclusively designed for advisors to use with their clients in onboarding and recommending portfolios.
A white-labelled product, advisorDUO is uniquely configured for each dealership. Integrated within an advisor's existing system, it compiles all necessary information to open investment accounts, including a comprehensive goals-based questionnaire, personalized analysis, and segmented offerings. In effect, it eliminates paperwork from the onboarding process.
The system also lets advisory firms retain control of assets, reduce administrative costs, and support multiple business models. Thus, it allows advisors to serve existing clients efficiently and continue to focus on client-focused, value-added services.
According to
Aysha Mawani
, vice president for Corporate Affairs at Invesco Canada, the platform will also offer five different outcome-based ETF portfolios that go across the risk-return spectrum: Conservative Portfolio, Moderate Portfolio, Balanced Portfolio, Growth Portfolio, and High Growth Portfolio.
"The portfolios are a simple, convenient, low-cost single-ticket multi-asset-allocation solution designed to appeal to investors' different risk profiles," Mawani said. "They are designed and constructed using strategic long-term asset allocation, seeking diversification and higher risk-adjusted returns on each level of risk exposure."
Related stories:
Canadian investment firm changes ETF's listing venue
New partnership provides Canadians access to ETF portfolios