The multibillion-dollar deal could well be worth it for the fund provider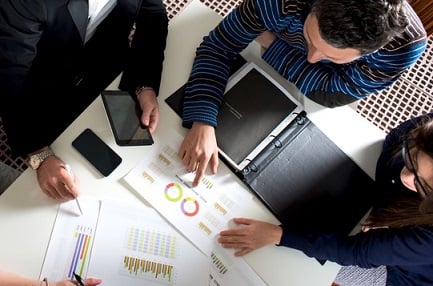 Invesco
's bid to acquire US-based Guggenheim Partners could take it one step closer to the big leagues in the ETF space.
The two companies have been in talks since last week to potentially iron out a deal worth around US$2 billion, according to the
Wall Street Journal
. If the deal is realized, Guggenheim's ETFs would add valuable scale to Invesco's stable, creating a driver for profitability.
The US$2-billion price tag is justified by the nearly US$65 billion in assets managed by Guggenheim's retail business. That compares favourably with
WisdomTree
Investments, whose US$45 billion in AUM gives it a market value of US$1.35 billion.
Citing Morningstar data, the
Journal
reported that Guggenheim's 10 largest ETFs and mutual funds have amassed inflows of US$12.1 billion over the past 12 months. Only one of those had net outflows during that time. The two biggest funds, an equal-weight S&P 500 ETF and the Guggenheim Total Return Bond Fund, attracted US$2.3 billion and US$3.6 billion in inflows, respectively.
Given Invesco's scale and distribution power, Guggenheim's fund assets could be worth much more, the
Journal
said. But it remains to be seen whether all of the funds are on the table or if only the ETF business ends up changing hands.
The fourth-largest ETF provider in the world, Invesco has been tagged by some analysts as a "mini BlackRock."
For more of Wealth Professional's latest industry news, click here.
Related stories:
Invesco said to eye ETF-business acquisition
ETFs top hedge funds by US$1 trillion