The new report also marks an expansion in the organization's investment-fund reporting efforts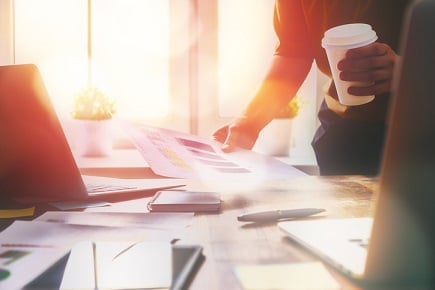 The Investment Funds Institute of Canada (IFIC) has released its 2018 Investment Funds Report, a web-based year-end collection of statistics and analysis covering assets and sales activity for both mutual funds and ETFs.
The IFIC has also declared plans to issue monthly reports that include both mutual fund and ETF data. "IFIC's data collection and analysis are critical to the understanding of the Canadian investment funds industry to enable us to identify trends and evaluate the impact of regulatory and policy actions," said IFIC President and CEO Paul Bourque. "Including ETF data in our reporting provides a more comprehensive view of the investment funds industry."
According to the 2018 Investment Funds Report, Canadian investment-fund assets amounted to $1.58 trillion at the end of 2018, including $1.42 trillion in mutual funds and $156.7 billion in ETFs. That gave mutual funds a 90.1% share of the investment-funds market by AUM.
"While there was a decline in 2018, investment-fund assets have more than doubled since 2008 and have added $975 billion over the last ten years," the IFIC said.
Investment-fund sales throughout the year totalled $20.6 billion, with $109 million going to mutual funds and $20.5 billion to ETFs. Last year market the lowest registered level of total investment-fund sales since 2010, when the figure reached $16.5 billion. 2018 also saw a 99.8% year-on-year decline in mutual-fund sales; for ETFs, it was a less-severe 20.7% sales drop.
"2018 was the third year on record where ETF net sales exceeded those of mutual funds – the other years were 2008 and 2009," IFIC said.
The report also noted a negative market effect that offset positive mutual-fund sales for the year, leading to a $54-billion drop in assets; the institute noted that it was the largest negative impact of market effect since 2008. And while negative market conditions in Canadian and global equity and bond markets also hurt the ETF space, strong sales resulted in ETF assets increasing by $9.6 billion, or 6.5% overall.
Looking at broad asset classes, the IFIC found that a 52% majority of Canadian mutual-fund assets at the end of 2018 were invested in balanced funds, with equity funds making up the second-largest category with 32% of assets. On the ETF side, equity funds accounted for 62% of total funds at year-end, while bond funds had 33%.
"Traditionally dominated by equity funds, bond funds have been gaining significant market share of the overall ETF marketplace," the IFIC said. "While the balanced fund category currently represents a small portion of overall ETF assets, a number of established ETF providers began offering fund of fund ETFs in 2018."
Follow WP on Facebook, LinkedIn and Twitter