Airbnb's prediction is notable, but other secular and cyclical forces remain says portfolio manager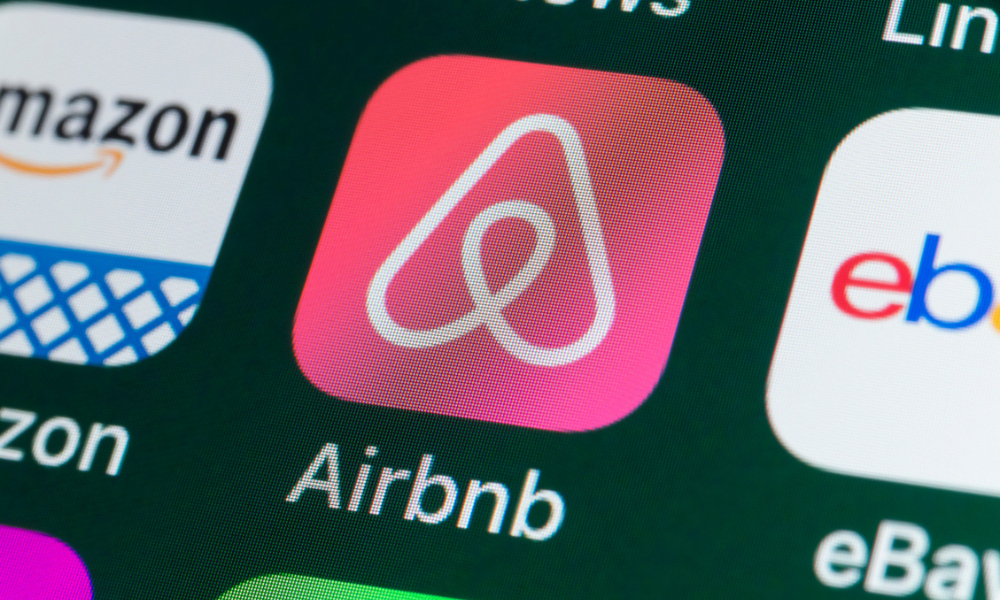 In Airbnb's 3rd quarter earnings report came with disappointing guidance for Q4. The short-term rental booking company cited greater volatility early in this quarter, which analysts attributed to the declared end of 'revenge travel.'
Revenge travel has been a buzzword across travel-related companies since the end of the pandemic. It means, essentially, that after years of lockdown consumers had an insatiable need to travel. They were willing to pay more, go further, and go for longer than they ever had before. Travel-related stocks in airlines, cruise lines, and hotels enjoyed some significant tailwinds through much of 2023 as consumers' seemingly insatiable demand for travel bucked inflation, high oil prices, and even geopolitical conflict.
According to Airbnb, though, that trend may have run its course and consumers have already done their bucket list vacations. But where does that leave travel-related stocks? According to Kushal Agarwal, portfolio manager at Harvest ETFs, that trend is one aspect of a far more multifaceted global travel picture. Agarwal is the lead portfolio manager of the Harvest Travel & Leisure Index ETF (TRVL) and the Harvest Travel & Leisure Income ETF (TRVI), Canada's only ETFs specifically focused on travel stocks, both of which hold Airbnb in their portfolios. Even if one trend is abating, Agarwal sees a range of other long-term trends that look constructive for travel.
"Revenge travel, so to speak, we can only say it's over in the sense that the ramp up we were expecting from demand after the pandemic seems to be stabilizing now. Going forward we are not going to see 100% growth year over year," Agarwal says. "We see that trend already in North America where growth has stabilized in the domestic market. Now more companies are seeing growth in international markets. During the summer it was into Europe and next year we see higher growth forecast in [Asia Pacific]."
Agarwal notes that this trend reflects the timing of economic reopening around the world. North America was the first region to reopen post pandemic, and saw the first boom in revenge travel. Europe followed and major economies in Asia Pacific, like China and Japan, have been the last. Companies with global exposure have already remarked on this trend, noting that while North Americans have done their revenge trips Chinese travellers are just starting to plan theirs.
Beyond revenge travel Agarwal notes that the long-term thesis for travel remains largely intact. He sees two major demographic trends backing up these stocks: a retiring baby boomer generation entering their peak travel years and a millennial generation that preferences experiential spending entering their peak earning years.
Another area of surprisingly speedy recovery, Agarwal notes, is the return of business travel. The rise of Zoom during the pandemic had many analysts predicting business travel would come to an end. Agarwal himself had only expected business travel to return to its 2019 levels by 2024 or 2025. According to metrics like corporate travel agency bookings, however, business travel is either at or very near its 2019 levels. Business travellers are typically a higher margin customer for travel companies and a resumption in business travel could help offset a potential drop in revenge travellers.
Over the long-term, too, travel companies are aiming at higher margin customers. Airlines, for example, are no longer being 'commoditized' with consumer preference shifting towards more comfortable experiences. Premium economy and business class cabins are being expanded and airlines are developing new add-ons to make the customer experience more premium and, in turn, more profitable.
There are, however, significant downside risks ahead for the travel sector even if some long-term trends can help allay the end of revenge travel. If the looming recessionary fears result in rising unemployment, the trend towards more premium travel could reverse. Geopolitical factors can play a role too, as Agarwal notes we have already seen with a significant downturn in travel to the Middle East since the outbreak of the Israel Hamas war. His view, overall, is that we may expect continued volatility in travel stocks but the long-term trend should keep the space attractive.
"I think it's a long-term play," Agarwal says. "It will remain volatile as we've seen since the launch of this fund. The sector is highly volatile as certain pockets will perform while others do not. It's good to hold a diverse basket of these companies to keep exposure to that long-term play."