Kathleen Bock says helping clients with the three D's, for example, will always be in demand despite plethora of robo-advisors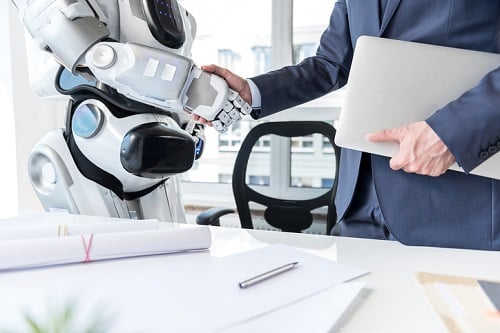 Helping clients through the three D's will become a more valuable advisory service as the industry landscape changes.
Kathleen Bock, principal and head of the Americas Region at Vanguard, rejected the prospect of advice being commoditized by the rise of robos and the pace of technological innovation.
Addressing the audience at the Radius 2019 Exchange Traded Forum, Bock – who recently took over from Atul Tiwari as head of Vanguard's Canada operations – said the tone of debate on a preceding panel was further evidence that the most noticeable selling point for advisors was not portfolio construction but a more personal service.
She said: "Nobody talked about a specific product or stock picking or allocation. They talked about the relationship with their clients, the coaching of the clients and being there for life events.
"I think that's where we are really going to see the emphasis on advice shift. What computers can do, what technology can do, it will do – and that is things like auto rebalancing and things that people spend a lot of time on today.
"And boy, if we can leverage technology on that front! But I think for advisors the real value is trying to coach a client through a market downturn, saying 'stay the course, hang in there, ride this out'. Or helping them figure out what to do when they experience one of the three D's (death, divorce or debt).
"I think it's going to change and I think it's hard to say that every investor wants the same thing. Some are going to want a robo and some are going to want a really high-touch experience."
This view was echoed by Franklin Templeton Canada president and CEO Duane Green, who believes studies have proved beyond doubt that investors do better with human guidance and the advice of a portfolio manager.
He said: "Investors want different ways to access advice – they want experiences in how they interact with their advisor but, at the end of the day, any big decision they make they are going to want to speak to someone. I don't think for a second that [robos] are going to commoditize advice or it's going to kill the advice channel."