Previously written off as an 'economic disaster zone', Europe has recently gotten its act together – and Brompton's European Dividend Growth ETF (EDGF) is taking advantage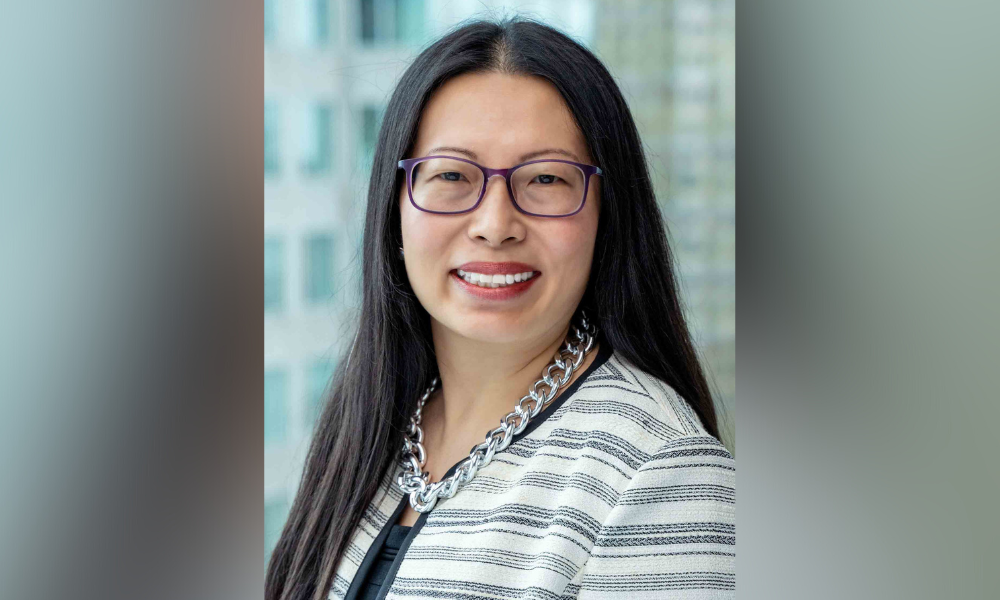 This article was produced in partnership with Brompton Funds.
The doom and gloom scenarios that clouded the equity and fixed income outlook for Europe through much of 2022 is seeing an unexpected turnaround driven by a combination of falling gas prices, better-than-expected economic data, as well as China's reopening.
This was not always the case. Early 2022 will go down on record as one of the worst periods for European investment performance, with significant drawdowns in both equity and fixed income investments. This was driven by a well-documented combination of factors including the Russian invasion of Ukraine and continued COVID lockdowns in China. These were exacerbated by high inflation, supply chain disruptions, and an aggressive interest rate response from central banks.
Through it all, Brompton European Dividend Growth ETF's portfolio managers saw something that some other PMs were missing.
According to Brompton's Chief Investment Officer Laura Lau, while it's hard to manage China's lockdown and the impact it had on trade, her team was watching Europe's response to the Russia-Ukraine conflict, believing European leaders were getting it right to keep their economies afloat. Ms. Lau believes the united front European leaders presented at the beginning of the Russia-Ukraine conflict set the stage for a strong rebound that few saw coming.
"They've all been together in this," Lau says. "Everybody thought the worst of Europe, they're going into recession, energy costs are too high. They're done. But that's not what happened. Europe actually got its act together."
Rather than fold under the pressures of restricted oil and gas imports, as many analysts predicted, Europe generally has facilitated changes necessary to avoid economic disaster.
"They came together with packages on how to move forward, especially the green transition, how to transition from fossil fuels over to green energy," she says. "I think it really woke them up and European leaders realized they had to change. And Europe has changed. After every crisis we've seen, Europe has gotten more integrated. They figured it out. It's almost like Europe needs a good crisis to move forward."
Indeed, investors are now buying more European stocks, currency and bond markets, as fears of a prolonged downturn pivot to a much rosier outlook. In recent weeks, Europe's stock markets have begun to show significant resiliency. The European economy looks like it may be set to dodge a recession that many analysts thought inevitable just a few weeks ago. In fact, Bloomberg data shows that from October through January, European market benchmarks have been outpacing Wall Street by 20 percentage points — the best four-month performance seen since the 1990s.
Part of this performance – and a big reason Brompton remains bullish on Europe, is driven by the fact that Europe is so much cheaper than the U.S. In Lau's opinion, the U.S. continues to trade at "soft-landing levels," meaning that investors are assuming everything is going to go well for the U.S. economy – that a soft landing in inevitable. But it's not a given that everything will be fine, Lau says. Europe was expected to sink into recession driven by higher gas prices, but the weather was warmer-than-expected and the economy has been more resilient than expected.
So how is Brompton capturing this in the Brompton European Dividend Growth ETF (EDGF)? "It's a dividend growers fund, so we concentrate on large cap European companies that are growing their dividend over time," Lau says.
To that end, Lau's team has been looking to buy strong European global brands, such as luxury brands like LVMH as well as L'Oréal.
"We try to choose companies that we think are the best in their field. If you go to Europe, you want to buy the best global brands, like, for instance, luxury retail. There's not a lot of good luxury retail anywhere else, except for Europe. They have the best brands. So, we try to concentrate on what they are really good at and buy that," she says.
Lau also points to Novo Nordisk as a leader in diabetes medication. "With an aging population, we're seeing more and more people get diabetes, and they have the only commercial drug today for obesity," she says.
This is for information purposes only and does not constitute an offer to sell or a solicitation to buy the securities referred to herein. The opinions contained in this report are solely those of Brompton Funds Limited ("BFL") and are subject to change without notice. BFL makes every effort to ensure that the information has been derived from sources believed to be reliable and accurate. However, BFL assumes no responsibility for any losses or damages, whether direct or indirect which arise from the use of this information. BFL is under no obligation to update the information contained herein. The information should not be regarded as a substitute for the exercise of your own judgment. Please read the prospectus before investing.