Company pushes the envelope in Canada's race to the bottom with new ETF suite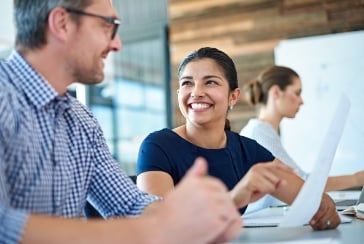 Horizons ETFs have redrawn the price war battle lines after launching Canada's first 0% management fee ETFs.
The company launched its suite of Total Return Index funds yesterday, which include the Horizons Conservative TRI ETF Portfolio (HCON) and the Horizons TRI ETF Portfolio (HBAL). Units for both are trading on the Toronto Stock Exchange.
While investors are not subject to any top-line management fees or operating costs, they will indirectly pay the management fees on the underlying Horizons TRI ETFs invested in by HCON and HBAL, which will determine the MER for both funds.
Based on the initial portfolios of Horizons TRI ETFs held by HCON and HBAL, the total MER will initially be 0.15% and 0.16% respectively, and will not exceed 0.17% and 0.18% as at any rebalance. The index funds will use a total return swap investment structure, with both investing exclusively in Horizons TRI ETFs. They will be rebalanced semi-annually.
Co-CEO Steve Hawkins said the competition over the war on fees and the race to the bottom, and Horizons' mantra to lead the way on innovation, meant it was an easy decision.
He said: "We always like to get out in front of leading trends and these products are very, very simple one-ticket solutions for clients. Competing with robo advisors, balanced mutual funds out there and because we are really investing in our own products underneath, there really isn't any reason for us to charge a management fee on top of this.
"So we think from a fiduciary perspective, we were happy to give these products to clients to the investing public for free."
He added: "These are the first 0% management fee ETFs in Canada. There are others that charge a single management fee for the one-ticket solution and they rebalance the underlying ETF fees that are in those products but there are many of those out there and they apply across the board to mutual funds and ETFs.
"But this is the first time that anybody is offering a 0% management fee ETF because we are eating all the operating cost for these products as well."
The Horizons Conservative TRI ETF Portfolio seeks moderate long-term capital growth using a conservative portfolio of ETFs with an asset allocation of about 50% equity securities and 50% fixed income securities. Meanwhile, the Horizons Balanced TRI ETF Portfolio opts for 70% equity securities and 30% fixed income securities.
Related stories:
New emerging markets bond ETF begins trading
Why action bias is a danger for investors