The new offering provides exposure to dividends through a benchmark that's well established in Canada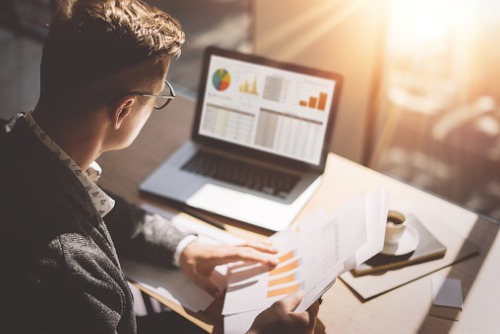 Further bolstering its total-return index (TRI) ETF suite, Horizons ETFs Management has announced the launch of its Horizons Laddered Canadian Preferred Share Index ETF. It begins trading on the TSX today under the ticker symbol HLPR.
HLPR seeks to replicate, to the extent possible and net of expenses, the performance of the Solactive Laddered Canadian Preferred Share Index. Composed entirely of Canadian preferred shares that generally have an adjustable dividend rate, the index is already well established in Canada as the one with the most preferred-share ETF assets in the nation benchmarked against it. The BMO Laddered Preferred Share Index ETF (ZPR) offers exposure to that same index, though HLPR has a lower management fee and considerable tax advantages.
Like other Horizons TRI ETFs, HLPR uses an innovative "total return swap" investment structure to seek returns in a low-cost and tax-efficient manner. Even though the underlying preferred shares of HLPR pay a dividend, the synthetic structure of the fund allows the value of dividend payments in the fund's index to be reflected in the ETF's net asset value without any payouts.
Preferred shares are desirable to investors who seek the best of both worlds from bonds and equities. While they have the potential for price appreciation or decline like a stock, such shares also pay a fixed or adjustable dividend over a set term like bonds.
This isn't the first product from Horizons that provides exposure to Canadian preferred shares. The firm also offers the Horizons Active Preferred Share ETF, which is Canada's second-largest preferred-share ETF. It is also the largest actively managed preferred-share ETF in the country with an AUM of $1.53 billion.
"ETFs have been a popular strategy for investors seeking access to preferred shares because they offer a one-ticket solution to the complexities and illiquidity of investing in this asset class," said Steve Hawkins, president and CEO of Horizons ETFs.
"With HPR, Horizons ETFs has already established itself as a leading provider of preferred share ETF solutions in the Canadian marketplace. HLPR is simply a new preferred share offering that is well-suited in taxable accounts, since it is not expected to pay out any taxable distributions."
Aside from the "total return swap" structure and tax-efficient access to preferred shares, HLPR comes with an automatic reinvestment feature for index constituent distributions. The reinvestment is reflected in HLPR's net asset value on the distributions' ex-date, which can result in more efficient compounding than ETFs that compound only quarterly or even monthly.