If approved, proposed mergers would result in management fee reductions across entire ETF selection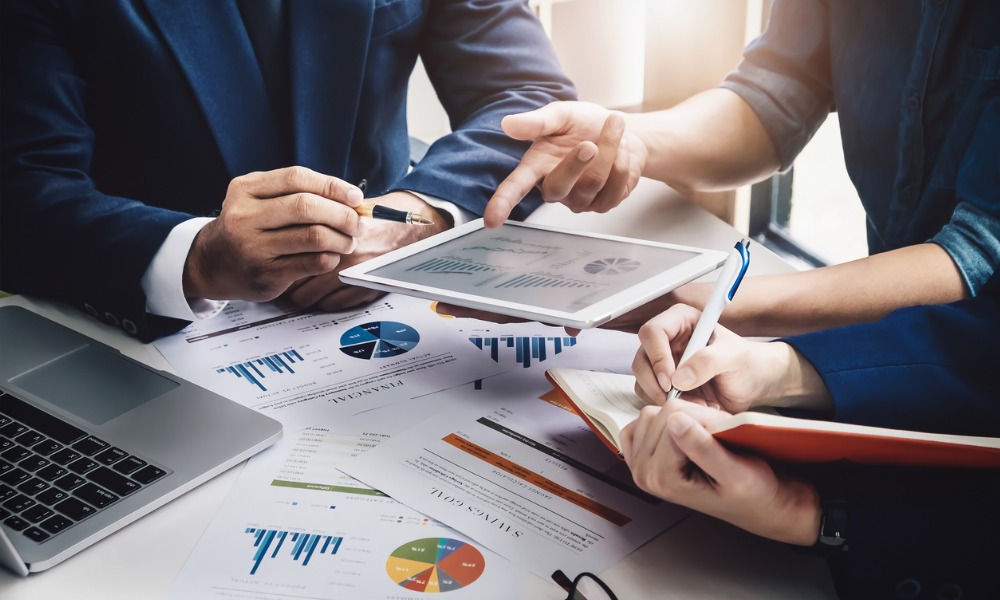 Hamilton ETFs is planning to revamp its entire line-up of financial-sector ETFs.
The firm is proposing to terminate its five existing ETFs in a slew of mergers into new ETFs, which are subject to approval in a special meeting of shareholders to be held on June 17.
Aside from slightly different investment objectives for each fund, the mergers would result in lower costs for investors, with each continuing fund being offered for 10 basis points less than the corresponding existing fund. If approved, the mergers are anticipated to take effect by June 26.
The proposed terminating and continuing funds, along with their TSX ticker symbols, are: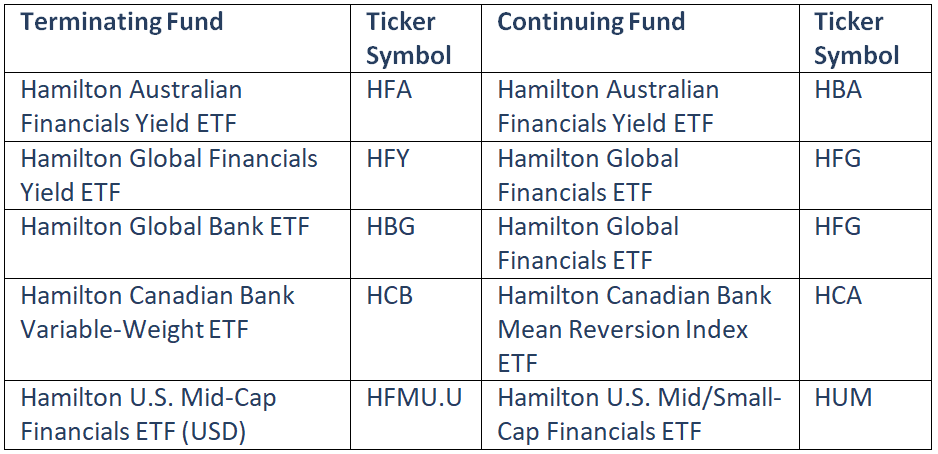 The merger of the active HFA into the index-linked HBA would provide investors with targeted exposure to an equal-weight portfolio Australian banks, with a management fee of 0.55%.
The mergers of HBG and HFY into HFG would result in enhanced diversification across the global financial sector, with unitholders paying a fee of 0.75%.
The merger of HCB into HCA would not lead to a change in exposure — both provide exposure to Canadian banks while weighting holdings based on a mean-reversion methodology — but the continuing fund would be index-linked with a fee of 0.45%.