Rumours of early Federal Reserve rate hike continue to take their toll on yellow metal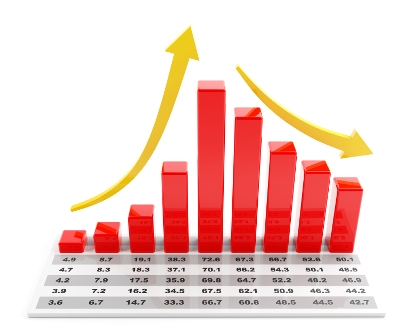 Gold is on its longest slump in sixth months after suffering its sixth successive day of declines yesterday.

The slump, which saw the yellow metal drop as low as $1,217.70 an ounce, means that gold has fallen a total of $60 an ounce in just one week – its longest run of unbroken losses since November last year.

At the heart of the decline appears to be ongoing speculation about a potential Federal Reserve rate hike.

However, speaking to Bloomberg, Ole Hanson, who is the head of commodity strategy for Saxo Bank, commented that the long-term outlook for gold still favours an upside despite the current blip.

"While US interest-rate expectations are being adjusted higher and the dollar continues to recover, gold will be struggling," he said.

"However low growth, negative sovereign-bond yields, the potential of inflation making a rare return and upcoming event risks make us view the current setback as a healthy correction within the established uptrend."

In addition, the World Gold Council issued a trends report which showed that with investors stocking up on gold at the start of 2016 the yellow metal enjoyed its best ever first quarter in 2016 – and it's highest ever for any quarter on record with the exception of one quarter in 2009. At the heart of the jump has been significant investment demand – which leapt by 122 per cent compared to the same quarter in 2015.