Brompton Funds is investing in sustainable power and infrastructure, and believe it offers clients attractive growth and income opportunities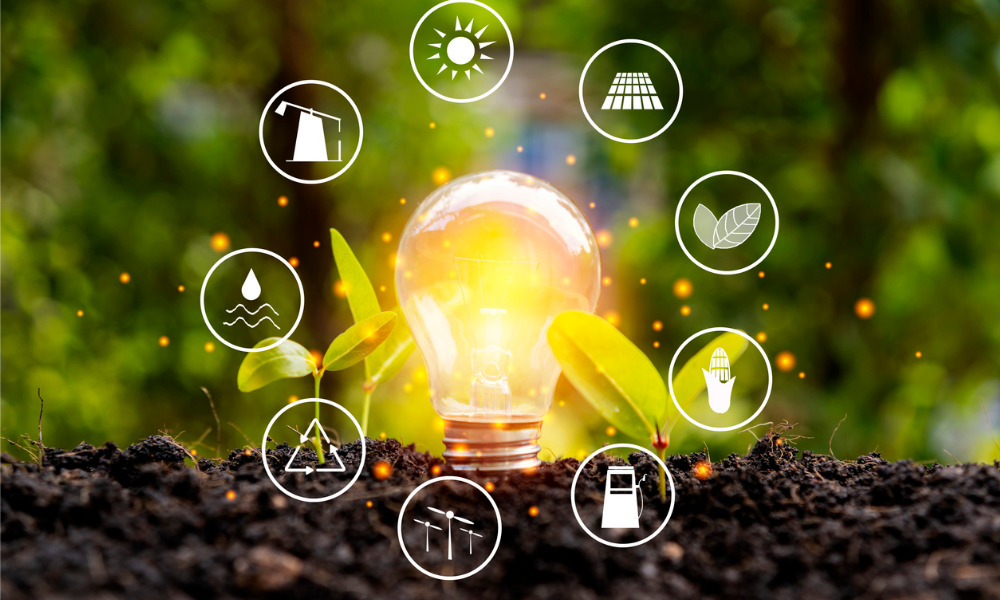 At Brompton Funds, sustainable power and infrastructure is the future. As Laura Lau explained, governments and companies are now coming together to help create a more sustainable world.
According to Lau, Chief Investment Officer at Brompton, leaders around the world are doing what they typically do during a recession: investing in infrastructure. This time, however, they are investing in green infrastructure.
"Alongside that, we've seen a lot of countries and even companies commit to net-zero emissions, and we think we're at a point where this can actually be done," she said.
Lau likens it to the rapid release of the COVID-19 vaccine, which was done in a year despite severe doubt around the world.
"I would say a year ago, nobody thought we could get to net zero by 2050, but I think that we're starting to see the impossible can be possible with human ingenuity," she said.
She said the world is at a point today where it has the technology to get to net zero, and a lot of the necessary technology is affordable, giving companies and governments a path forward to reaching that goal.
Lau pointed out a number of governments were initially worried about the effect going green might have on the economy, but now they're seeing there isn't much of a choice. Their populations want in on green infrastructure, as there are opportunities for new jobs in a green world and cuts to unnecessary waste, thereby saving money and helping economies.
She pointed out that right now, some of the biggest polluters in the world, such as China, which is responsible for a quarter of the world's greenhouse gases, are actually making big strides to cut carbon intensity in their five-year plans.
"We're seeing governments all around the world commit to net zero. We're seeing them commit money to infrastructure spending, and we just see this as an inflection point," she said.
Some examples she gives of money being put into green energy are the European Green Deal and President Joe Biden's American Jobs Plan.
"One of the big things is governments have made big pushes, including Canada. We have carbon taxes now," she said.
Brompton itself is taking a thematic approach to investing in renewable energy and infrastructure, focusing on four major themes: renewable power, green transportation, energy efficiency, and communications.
With renewable power, the goal is to replace fossil fuels with solar, wind, and hydro energy sources by investing in the companies which are taking the lead. Green transportation would mean investing in companies which are looking to reduce emissions.
"To cut down emissions from transportation, we have to electrify vehicles," she said. "When we talk about electric vehicles, we include hybrids, the plug-ins, the fuel cells, fully electric, all of that put together. So, really less than 1% of the vehicle fleet now is electric, and that already displaces one million barrels a day of oil."
However, she pointed out governments around the world are beginning to support electric vehicles more, with Norway as a leader after it banned internal combustion engines beginning in 2025.
Brompton will also be investing in companies improving energy efficiency, meaning upgrades to buildings, grids, materials, and other processes which will reduce energy waste. The final theme is communications, which will see investments into increased connectivity to reduce overall energy usage.
"All of this modernization is happening today. It's commercial. So, we don't have to give up anything anymore; in 2021, renewable energy options are readily available to businesses and consumers, and the economics are compelling," said Lau.
With all the investment from governments and companies into renewable energy, Lau sees a large opportunity. "We see a lot of growth in renewables … solar and wind will be the predominant source of electricity," said Lau, adding there is room for major growth for investments in the four themes.
After COVID, Lau said there is also a newfound awareness in regards to what is essential, and what isn't, and sustainable power and infrastructure are essential services.
"A lot of them are rather unique in the sense that not only are they essential services, a lot of them are monopolies, or oligopolies, and a lot of them also have contracted revenues or are regulated," she explained, adding this results in a steady income for investors.
These tend to be a big investment upfront, she explained, but operating costs tend to be low, maintenance costs are low, so free cash flow is high, making dividends high as well. The result is an interesting combination of growth and income for investors in this area. In addition to her responsibilities managing the Brompton investment team, Lau herself is the portfolio manager for several Brompton products including Brompton Global Real Assets Dividend ETF (available on the TSX, ticker BREA). Given Brompton's already considerable experience investing in sustainable power and infrastructure companies within BREA and other global equity mandates, Lau sees an opportunity to help clients successfully navigate the rapidly evolving renewable energy and infrastructure investment space.
Brompton Global Real Assets Dividend ETF gives clients a way to invest in the emerging opportunities available in renewable power and infrastructure. BREA is an actively managed portfolio of Global Real Assets companies (primarily real estate, utilities, infrastructure, resources). Lau and the Brompton team give consideration to ESG factors as a core part of their fundamental equity analysis. The fund also has active covered call writing to enhance returns and lower portfolio volatility.
BREA is an active participant in the sustainable power and infrastructure story through holdings such as AES Corp., a major generator and distributor of solar power and a world leader in lithium-ion power storage; Air Products and Chemicals, an industrial gases manufacturer with the #1 position in hydrogen production for green power applications; and Schneider Electric S.A., a global leader in energy management product and services. BREA was listed on the TSX on April 30, 2020, its 1-year performance as of April 30, 2021 was 19.7%, and it pays a 4.3% distribution.