New ETF based around "blue-chip" companies investing in pioneering technology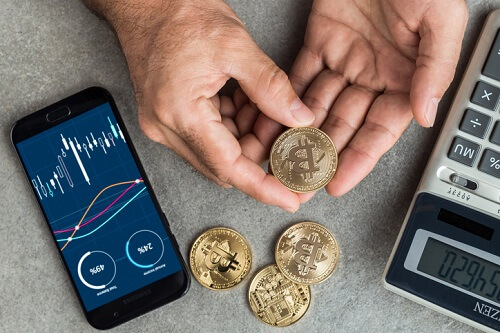 First Block Capital said its new blockchain-led ETF focuses on quality large cap holdings as it aims for a stake in technology it believes will change the face of global commerce.
The FBC Distributed Ledger Technology Adopters ETF (FBCN) was this week listed on the NEO Exchange and invests in equity securities of companies located around the globe that develop, invest in, use and/or supply distributed ledger technology in their business or operations.
William Stormont, COO, said there was room in the market for a fund that featured companies investigating and testing blockchain for management solutions, and said the fact it's actively managed is perfect for such a fluid sector.
He said: "We felt this strategy really lent itself to a world where it's changing daily. There are new developments – companies are coming out with ideas and patents and we felt that this sort of fund would really address that area of interest."
Stormont highlighted big-name firms like IBM and Walmart as major operations that are investing heavily in this space.
He believes the blockchain revolution will not happen overnight but that there are top-line companies leading the way. Many, he added, are being circumspect about what they are divulging and expects the floodgates to open once one makes the first move.
He said: "From a larger cap perspective, we've gone through and identified those companies that are actively talking about adopting or interpreting blockchain or distributed ledger technology solutions in their business model, so there is a real use case application for it.
"It's not just an idea that they thought would be whizzy and neat; there are real world applications. You look at the joint venture between Maersk and IBM for example and TradeLens, or you look at Walmart's use of the blockchain to manage perishable items … these are real applications."
He added: "It's a blue-chip portfolio in many respects. These companies don't necessarily rely on blockchain for their bread and butter but it's a way they can enhance their competitive advantage, lower costs and increase efficiencies."
Grahame Lyons, advisor at First Block, played a key role in putting the ETF together. He admitted no one knows how long blockchain will take to be widespread but pointed to a World Economic Council statistic when weighing up what the future might hold.
He said: "[They] believe that in ten years, 10% of the world's economy will be on a blockchain – whether it's going to happen faster or slower we don't know but we are willing because the technology is so powerful. [We believe] in investing in companies that are adopting it in the belief that it will benefit their bottom line because once they come out with solutions, the rest of the industry that are most applicable to it will follow suit."
He added that the creation of the ETF came about through visiting branches, and listening and learning from advisors.
"We learned that most are interested yet few know a lot about it so we took our time to create what we believe is the best strategy advisors can own for the long term, using the ETF as a core entry position to this theme."