Fee pressures and greater regulatory scrutiny will push managers to make cuts and shutter mutual funds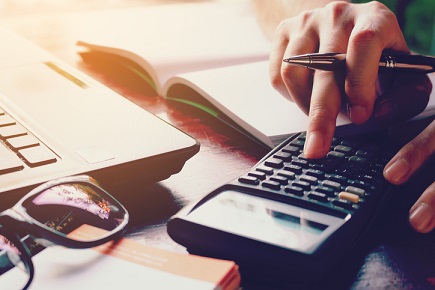 In August, Fidelity Investments settled the race to zero in fees by launching the world's first two zero-fee index funds; it followed up with two more within a month. Morningstar estimates the firm has already amassed almost US$1.5 billion across those new offerings, and some wealth industry stakeholders saw it as a tipping point for financial planning to gain more prominence in advisors' value propositions.
On the asset-management front, the move may provoke its rivals to make similar cuts, deepening an ongoing erosion of fees for mutual funds. To put a number to the threat, PwC forecasts that fees charged by traditional mutual funds will fall by nearly a fifth by 2025, according to the Financial Times.
At the end of last year, the professional services provider said, the global asset-weighted average for mutual fund fees stood at 44 basis points. Assuming their prediction comes to pass, that number will dip to 36 basis points as investment managers bend to pressure from value-conscious investors as well as increasingly scrutinous regulators.
"It is remarkable that standard-fee models have survived for so long, not evolving or changing significantly over time," Olwyn Alexander, a partner at PwC, told the Times. She argued that asset managers were just "beginning to catch up" with other mature industries where loyalty discounts, early-bird deals, and other pricing tactics are table stakes.
The drop in fees won't be uniform across regions and fund product types. Passive funds, already under siege from ETF managers, are likely to see the fiercest competition. In terms of geography, the segment is expected to see a drop in average fess from 23bp to 15bp by 2025; in the US market, the current average of 13bp is expected to dip to 11bp.
Active managers are also likely to feel the heat. On the European front, PwC said it expected fees in the segment to plunge from 78bp to 58bp. In the US, where active products have seen heavy outflows in recent years, the firm expects a fall from 43bp to 38bp.
With the increased competition in fees, the Times reported, asset managers will likely be more willing to streamline their product ranges, with one-fourth of actively managed funds expected to shut down by 2025.
That competition may be in the cards for the future. But for now, Fidelity's rivals seem lukewarm to the idea of following its lead. In a recent call with analysts at Charles Schwab's Fall Business Update, CEO Walt Bettinger was asked if his company is considering the idea of launching zero-fee mutual funds in the next few months.