The firm has launched two new ETFs for investors to access compelling risk-adjusted returns from proven strategies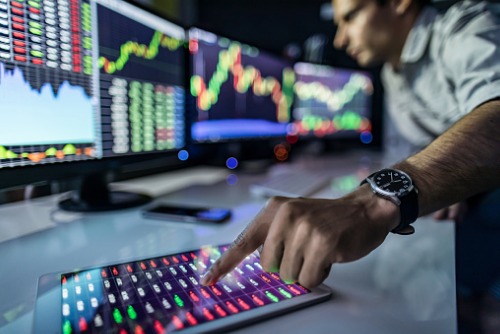 Franklin Templeton Canada has launched new active fixed-income ETFs. Trading on the TSX, the new products will invest directly in two of the firm's Franklin Bissett mutual funds.
"Investors are looking for actively managed fixed income to provide stability in their portfolios," said Franklin Templeton Canada President and CEO Duane Green. "Now they can access the compelling, risk-adjusted returns of our Franklin Bissett fixed income mutual funds in either an ETF or mutual fund structure depending on what works best for their portfolio."
The Franklin Liberty Core Plus Bond ETF (FLCP) invests in series O of Franklin Bissett Core Plus Bond Fund, which is co-managed by Franklin Bissett SVP and Director of Fixed Income Tom O'Gorman and SVP and portfolio manager Darcy Briggs.
Meanwhile, the Franklin Liberty Short Duration Bond ETF (FLSD) invests in series O of Franklin Bissett Short Duration Bond Fund. The fund is co-managed by Briggs and Franklin Bissett VP and Director of Credit Research Adrienne Young.
Both FLCP and FLSD are exposed to primarily Canadian fixed-income securities, which include federal and provincial government and corporate bonds, debentures, and short-term notes. But FLCP seeks high current income and some long-term capital appreciation, and comes with management and administration fees totalling 55 basis points. FLSD, meanwhile, aims to provide income and preservation of capital, and its management and administration fees together amount to 40 bps.
Recently, Franklin Templeton announced changes affecting its lineup of Franklin Bissett fixed-income funds. Aside from enacting fee reductions for series A, F, PA, PF, and O units, the firm has closed series PA and PF units of the funds to new investments and final automatic switches, and will close series PA and PF to all existing investments by September 27.
The changes to the firm's bond-product shelf are happening against a backdrop of increased interest in fixed-income offerings, particularly for ETFs that offer speedy exposure to a traditionally slow investment space. Canadian bond ETFs have reportedly gathered a total of $5.2 billion in net inflows this year through May. The amount of assets investment in fixed-income ETFs also officially crossed the crucial threshold of US$1-trillion last month.